If you're looking for a credit card that offers a low rate on balance transfers and a longer interest-free period, the aptly named Lloyds Bank Longest 0% Balance Transfer Credit Card is the perfect card to check out this season.
Promising a striking set of features and great benefits, the Lloyds Bank Longest 0% Balance Transfer card is the perfect card for those who want to enjoy smaller transactions and affordable daily purchases.
Interested in getting your hands on this card? Keep reading to learn more about the requirements, fees, and perks that come with it.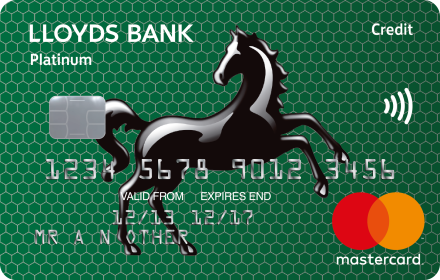 Who is the Lloyds Bank Longest 0% Balance Transfer Credit Card right for?
Though a variety of individuals will benefit from this card's features, those with existing credit card debt will benefit most. This card is a great option that will ease your financial burden if you are overwhelmed by your current credit card payments. When used wisely, this card can help you overcome your credit card debt.
What Are The Benefits?
Lloyds Bank 0% Credit Card presents a number of features and benefits you will not want to miss. Among these include 0% interest for up to 28 months on balance transfers, as well as, 0% interest on purchases for up to 3 months after account opening.
The credit card also promises more convenient transactions by letting cardholders manage their credit card via Internet Banking, Mobile Banking app, Telephone Banking, and free Text Alerts. Users of the said card will also be accepted wherever there is the Mastercard® sign in any location worldwide.
Moreover, the card also promises no annual fees, which will help keep your total credit costs to a minimum. Cardholders can also enjoy a low-fee of 3% on each balance transfer made through the account.
Other Essential Details
Although the Lloyds Bank Longest 0% Balance Transfer card offers a number of positive features for users, there are still a few things that need to be improved. This includes not having an interest-free period on cash transactions and a fee of 2.95% on non-Sterling transactions abroad.
Cardholders will also automatically lose access to promotional offers once they have exceeded their credit limit or fail to pay their minimum monthly repayments on time. To maintain the promotional offers, it is important that cardholders use their cards responsibly.
 An Overview of the Numbers
Annual fee: £0
APR: Representative 19.9% APR (variable)
Balance transfer fee: 3% of the amount of each balance transfer
Late Payment charge: £12
Overlimit charge: £12
Non-Sterling transaction fee: 2.95%
Cash transactions (any currency): 3% or minimum £3
Eligibility and the Application Process
In order to apply and avail the card, Lloyds Bank requires that you must be 18 or older, a resident of the UK, and have a regular income. You can't hold any County Court Judgements, be currently bankrupt, or be subject to an Individual Voluntary Agreement. The website also offers an eligibility checker to help each applicant know whether they are qualified to apply.
Lloyds Bank offers an online application for interested customers who prefer to apply for the card right in the safety of their homes. To start, simply visit the Lloyds Bank website, find the credit card of your choice, and click on the "Apply Now" button. The website also enables customers to find the nearest branch in an area to guide individuals who prefer in-bank applications.
Lloyds Bank will set your card limit and tell you what to expect soon after opening your account. In most cases, the bank will base your credit limit on your credentials and creditworthiness.
Lloyds Bank Address and Contact Information
If you have any more questions, you are free to contact Lloyds Bank at 0345 300 0000. Interested customers who will be calling from abroad can also reach the bank at 0173 334 7007.
What Next?
Overall, the Lloyds Bank Longest 0% Balance Transfer Credit Card stands as a valuable card that will help you in your day-to-day spending. For more information, don't hesitate to visit their site and check on the card details today.
Note: There are risks involved when applying for and using a credit card. Please see the bank's Terms and Conditions page for more information.