Financially savvy individuals who are looking to gain more rewards should consider looking into the Asda Money Cashback Credit Card. This particular credit card provides a wide range of benefits to cardholders. This is a credit card that is worth having in your wallet.
Besides the perk of having unlimited cashback vouchers, cardholders can also get exclusive prices for a limited time. This means that you can earn each time you shop at Asda. The best thing is that there are no annual fees, allowing you to enjoy your purchases and rewards without breaking the bank.
Considering this credit card? Take a look at what this credit card has to offer and how you can apply. Below, you will find helpful information and details about this card.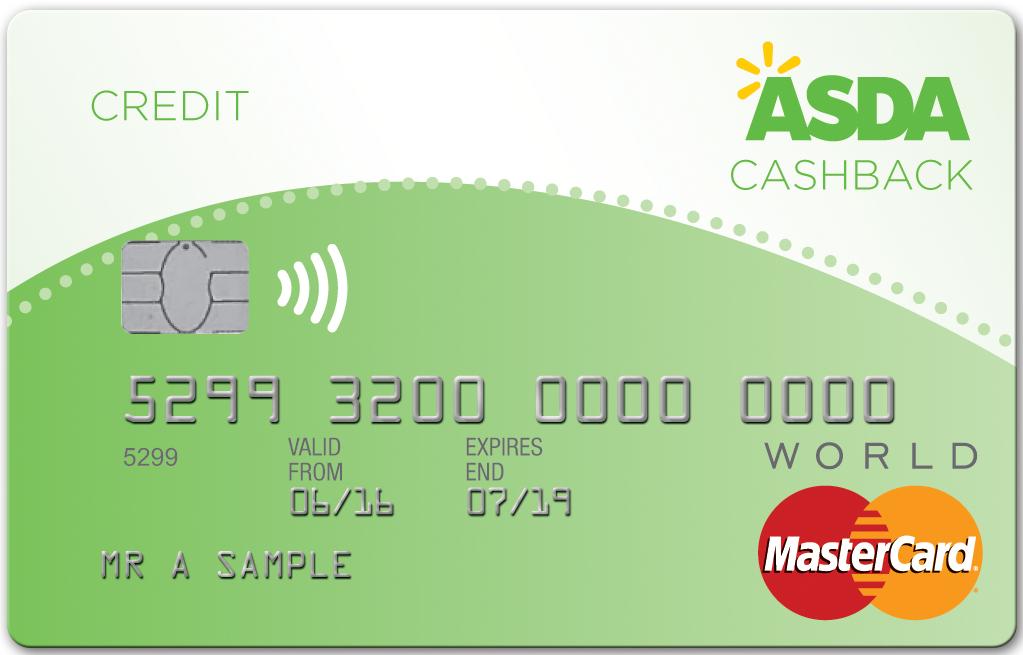 What Does the Asda Money Cashback Credit Card Offer?
Powered by Mastercard, the Asda Money Cashback Credit Card provides unlimited cashback on all spending. With these rewards, 1% cashback will be rewarded for Asda purchases from the online store, Asda physical establishments, Asda Living, partner petrol stations, and George.com. This card can also help you get 10% cashback on select Asda insurance products. Meanwhile, 0.2% cashback will be rewarded for all other purchases. Basically, no matter where you spend, you will be earning while using this card!
In addition to the whole host of cashback rewards provided by this card, the application process quite easy. In fact, you can check your eligibility for this card in just minutes online.
What's more? The Asda Money Cashback Credit Card offers the perk of travel money amounting to £5 off when you purchase in-store or order worth £300 or more.
Customers will also enjoy introductory promotions, such as a 0% balance transfer rate for the first 12 months upon opening an account. Cardholders will also have 0% interest for the first 6 months £200J+ George.com purchases.
For these reasons and more, the Asda Money Cashback Credit Card was voted Best Credit Card Product of the Year at The Card and Payments Awards in 2017.
Asda Money Cashback Credit Card by the Numbers
Annual Fee – £0
Representative Variable APR – 19.9%
Foreign Currency Conversion Fee – 2.99% of the amount
Cash Handling Fee – 3% or £5
Balance Transfer Fee – 3% or £3 of the amount (whichever is greater)
Late Payment Charge – £12
Over Limit Fee – £12
Is the Asda Money Cashback Credit Card for You?
Now that you know more of the finer details, it is time to examine if your personal needs and requirements for a credit card match with what the Asda Money Cashback Credit Card offers.
First, those who earn the most with this card are those who shop at Asda and Asda affiliate stores. Though you will still earn while shopping at other establishments, you are earning a small fraction of what other cards offer.
Further, while the Asda Money Cashback Credit Card will allow you to earn unlimited cashback, it can only be redeemed through vouchers. These vouchers can only be used at Asda or at George.com, which may be limiting for some cardholders. Moreover, vouchers are only valid for 28 days from the date of creation. Expired vouchers will no longer be honoured.
So if you have no desire to shop at Asda or George.com, unfortunately, this is probably not the card for you. If you were intrigued by the cashback and 0% interest on balance transfer offers, don't worry! There are many other cards out there with similar offers that are not linked to a specific store.
However, if you are a frequent shopper at Asda, this just may be the perfect card for you! You will be able to earn points for future spending with every swipe of your card!
Are You Eligible?
Only individuals aged 18 and older may apply for the credit card. Likewise, only applicants living in the UK will be entertained. Prior to application, you may check your eligibility at the free eligibility checker within just minutes! For the initial assessment, you need to provide your financial status, employment, and information, as well as other required documents.
The Application Process
To jumpstart your application, you can click 'check my eligibility' on the Asda website then fill out the online application form. Besides personal information, you will be asked to disclose other information, including residential status and bank statements.
What Can You Expect?
The minimum credit limit starts at £100, while the assumed credit limit is £1,200. Your credit limit will be determined based on your creditworthiness and ability to prove that you can make payments on your card on time, consistently.
Remember, once you receive this card, the clock starts on introductory 0% interest offers. So, use them wisely. It is important to know that not all of the charges on this card have interest free periods. Therefore, once you begin using the card, you will need to check your statements regularly. 
Need to Contact the Bank?
For concerns, feedback, and queries, you may reach the bank at 0371-704-3369. You may also set an appointment with the company or write at their head office located at Asda Credit Card, Creation Financial Services, Chadwick House, Blenheim Court, Solihull, B91 2AA.
What Next?
Want to get your hands on the Asda Money Cashback Credit Card? Head on over to the company website to start your application right away. The sooner you receive your card, the sooner you can begin earning on your everyday purchases.
Want to keep looking at your credit card options? Check out some other great credit cards that might be right for you!
Note: There are risks involved when applying for and using a credit card. Please see the bank's Terms and Conditions page for more information.