Traveling with a credit card has a lot of perks, including convenience and ease of payment. If you don't have enough cash, you can easily use your card for different transactions abroad. Plus, your payments will be protected by the card.
The Bank of America Travel Rewards Credit Card is not an ordinary travel card; it helps you earn more points for every dollar you spend. These points can be redeemed for flights, hotels, tour packages, cruises, baggage fees, and more.
If you are interested in applying for this travel rewards credit card, keep reading! This article will discuss all of the details you should know, as well as, how to apply.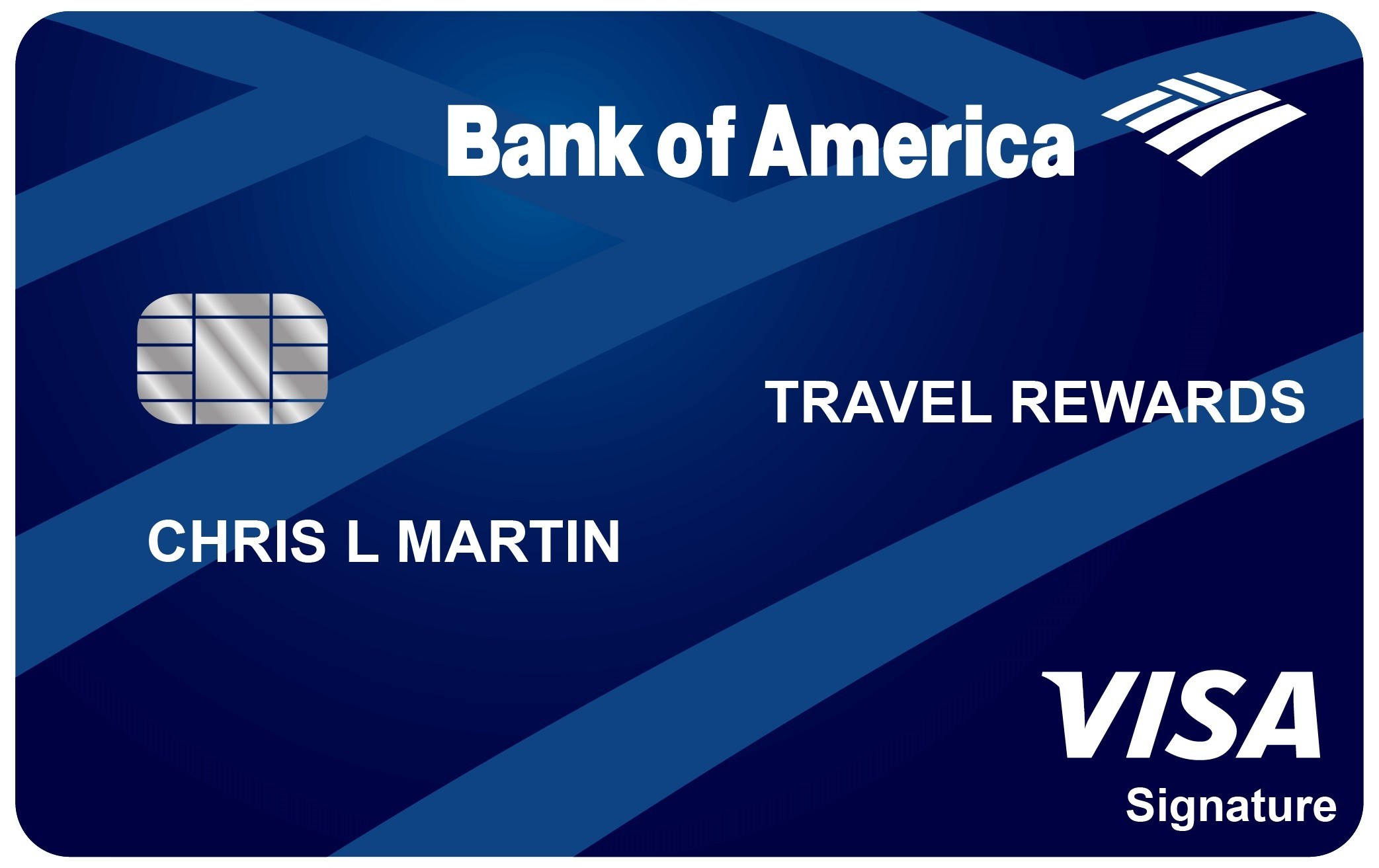 Bank Of America Travel Rewards Credit Card Benefits
If you've been wanting to get a credit card with no annual fee that has a low-interest rate, the Bank of America Travel Rewards Credit Card is a great choice. For every $1 spent using this card, you can earn 1.5 points, with no expiration. For everday spenders, these points can add up quickly!
Plus, you will receive an introductory APR of 0% for the first 12 months after opening your account. So, you can start earning points without having to worry about paying back your purchases immediately!
Another awesome thing about the Travel Rewards Credit Card is the lack of foreign transaction fees, meaning you can use the card for different transactions without additional penalties on top of the bill. This is a big plus for those who would like to use this credit card while traveling abroad.
To top everything off, this card has a huge sign-up bonus of 25,000 points if cardholders spend $1,000 in purchases within the first 90 days of account opening. This is a deal with a value of $250 that can go towards travel!
Charges & Details
Annual Fee – $0
Interest Rate – 17.24% to 25.24% variable
Balance Transfer Rate – 17.24% to 25.24% variable
Balance Transfer Fee – 3% of each transaction (minimum of $10)
Cash Advance Rate – 20.24% to 27.24%
Cash Advance Fee – 3% or minimum $10
Foreign Transaction Fee – $0
Late Payment Fee – Up to $39
Returned Payment Fee – Up to $28
Downsides of This Card
If you are a big spender, there are credit cards that offer higher rewards compared to what this card can offer. In addition, this card requires minimum points needed to redeem rewards, such as 3,125 points for gift cards and 2,500 points for travel and cash rewards. So, if you do not use your credit card often, it may take a long time to earn enough points to redeem them.
However, keep in mind that the lack of foreign transaction fees is a big perk for those looking for a travel rewards credit card.
Other Great Features
Rewards and low-interest rates are not all this card has to offer. This card also comes with various forms of assistance that help you stay protected and monitor your card. For example, Bank of America will automatically block fraudulent transactions. They monitor any abnormal activity on your account for you, so you don't have to!
Also, convenience is premier with this card as it allows digital payments through Apple Pay®, Google Pay™ or Samsung Pay. Further, you can utilize Bank of America's online and mobile banking platforms for all of your account needs. These platforms are especially helpful while traveling abroad.
Application Process
To apply, you can visit the Bank of America website and tap on the Apply Now button. You need to provide your personal information, such as your social security number, address, full name, total income, and employment details.
Applicants can also apply through phone by calling 800 932 2775 or visiting the nearest Bank of America branch.
To qualify as a cardholder, interested applicants must be at least 18 years old, employed, and have a good credit rating. The details of your application will be verified by the bank.
What's Next?
Overall, the Bank of America Travel Rewards Credit Card is best suited for individuals who travel and spend often overseas. With no annual fee and no foreign transaction fee, cardholders can save money on purchases made outside the United States. You can learn more about Bank of America credit cards here.
Note: There are risks involved when applying for and using a credit card. Please see the bank's Terms and Conditions page for more information.