Want a credit card that provides excellent welcome offers and bonus points? With a US Bank credit card in your wallet, you surely can achieve that.
US Bank credit cards come with key benefits that are hard to resist. From earning unlimited cash back to earning rewards points and saving money, this bank provides everything you want within your reach. US Bank offers a wide range of credit cards designed to suit any type of need or lifestyle.
Keen on getting your own US Bank credit card? Find out more about what these cards have to offer. Read on to know how you can apply for a credit card today.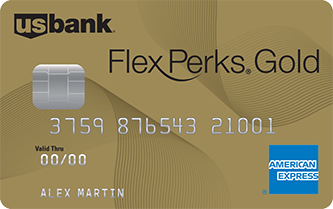 Features & Benefits of US Bank Credit Cards
US Bank offers 8 major credit cards powered by Visa and American Express. Besides these 8 main offerings, the bank also provides credit cards that are offered in partnership with various establishments, retailers, and airlines in the country. One of the perks that comes with a US Bank credit card is their welcome offer of getting up to 50,000 bonus points, which can be redeemed for travel purposes (Altitude Reserve Visa Infinite Card). Other cards have promotional bonus offers, too.
Another inviting feature of these credit cards is their unlimited earning potential. For every $1 spent on eligible net purchases, cardholders are entitled to earn 1 FlexPoint under their FlexPerks Select+ American Express Card. The same advantage can also be experienced using their FlexPerks Travel Rewards Visa Signature Card and their FlexPerks Gold American Express Card. These cards allow users to earn 2 and 3 points respectively.
Cardholders who are given unlimited cashback on their everyday purchases, as well as those who earn FlexPerks, may redeem their points for travel, entertainment, and more. Rewards can be redeemed instantly using mobile devices.
The best of all? Most US Bank credit cards have little to no annual fees, allowing you to enjoy these privileges at no extra cost. Powered by Visa and American Express, cardholders will also gain access to worldwide acceptance and exclusive discounts from partner merchants wherever they might be. These also come with 24/7 account access and fraud protection services.
US Bank Credit Card Cons
A downside that comes with a US Bank credit card is the relative differences between the cards and their benefits. For example, the Visa Platinum Card offers lower APRs and cell phone protection services. However, this offer is not available with other US Bank credit card offerings, such as the Cash 365 American Express Card.
US Bank Credit Card Offers
New cardholders will enjoy 0% introductory APR on balance transfers valid for a minimum of nine months on certain cards. Other introductory offers on balance transfers may be availed for a maximum of one year to 18 months. After this initial offering, APR for balance transfers will revert to 15.99% to 25.49%.
Cardholders also get the chance to earn bonus points ranging from 10,000 to 50,000. To avail this offer, users need to make purchases with a minimum of $1,000 in eligible net purchases within the first four months of account opening.
US Bank Credit Card & Balance Transfers
For users who already have existing credit cards and outstanding debt from other banks, you may transfer your balance to your US Bank credit card. 0% interest will be made available for a minimum of nine months.
How to Choose a Card
It is very important to look closely at the benefits of your options. Credit cards are great because they help you earn while you spend, so you'll want to pick a card that helps you maximize that. If you do not drive a car, you may not want a card that only gives your gas rewards. However, between US Bank's 8 major cards, there really is something for everyone!
US Bank Credit Card Eligibility
To qualify, individuals need to be at least 18 years of age. Applicants must also be legal residents in the United States. Furthermore, applicants must also have their Social Security numbers or their tax identification number to be considered for a US Bank credit card.
US Bank Credit Card Application
Application for a credit card may be done online through the US Bank website online application form. Simply click on the credit card you intend to apply for and start your application. Filling out the application will require you to provide personal details, such as your contact number and email address.
Apart from this, you will also provide information on your current place of residence, as well as your employment and salary information. Your housing status and your monthly expenses will also be asked for during the application.
US Bank Credit Card Activation
To activate your US Bank credit card, you may simply log in through the US Bank's online banking facility and key in your information. Credit card details will be asked for, so make sure to keep it within reach. However, if you are not yet enrolled in online banking, you may easily create a username and password on the website.
US Bank Credit Card Limit
The credit limit will be based on your creditworthiness and financial capabilities. Depending on these factors, the bank may increase or decrease your credit limit as they see fit.
US Bank Credit Card APR & Charges
Annual Fee – $0 except for the following: US Bank Secured Visa Card ($29), US Bank FlexPerks Travel Rewards Visa Signature Card ($49 after 12 months), US Bank FlexPerks Gold American Express Card ($85), and the US Bank Altitude Reserve Visa Infinite Card ($400)
APR – Variable 15.99% to 25.99% APR (14.49%–25.49% for the Visa Platinum Card)
Balance Transfer Fee – 3% or $5 minimum (whichever is higher)
Cash Advance Fee – 4% or $10 minimum (whichever is higher)
Foreign Transaction Fee – 2% of the amount used (US dollars); 3% of the amount used (foreign currency)
Late Payment Charge – Up to $39
Over Limit Fee – $0
US Bank Credit Card App & Online Banking
Keep track of your transactions and balances through US Bank's online banking facility or through their mobile app. The mobile app can be downloaded on both Android and iOS devices. More than credit monitoring facilities, these platforms allow cardholders to transfer funds and pay their bills.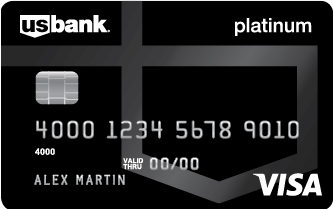 Already a US Bank Customer?
Below is some additional information on how you can better manage your credit card.
US Bank Address & Contact Details
Get in touch with US Bank customer service representatives today at 800-972-2657. Another alternative would be sending US Bank an email through your account. For other concerns and queries, you may write a letter to the bank at 425 Walnut Street, Cincinnati, Ohio 45202.
US Bank Credit Card Payment Options
Payments can be may online, by phone, through the mail, at a nearby branch, or through auto-pay options. To pay online, go to your online banking account and click 'Make a Payment'. Then, proceed with selecting the account you are paying. The same goes for mobile banking. To pay via phone, mail, or at a branch, directly contacting the company is advised.
The minimum interest amount that needs to be paid will be a minimum of $2. However, paying the balance in full will lessen your debt more quickly.
How to Cancel a US Bank Credit Card
To cancel your US Bank credit card, you may call their number at 800-972-2657. Upon talking with a representative, you will need to state your reason for closing your account.
Conclusion
US Bank credit cards offer unparalleled rewards points and earning capacities. In fact, US Bank cards rank among some of the best credit cards in the country. Because of these, individuals looking for reliable and flexible cards should consider getting a US Bank credit card today. For more information, feel free to visit the company's website.
Note: There are risks involved when applying for and using a credit card. Please see the bank's Terms and Conditions page for more information.