A wealth of perks and benefits await holders of Nationwide credit cards because of their fast-saving features like 0% balance transfers for 12 months and more. Having this credit card surely is valuable, especially for individuals who travel frequently.
With Nationwide's commitment to providing a revolutionary card to existing customers, long-term financial growth can be achieved. Nationwide provides borrowing options for customers who are in need of fast credit for purchases, dining in, shopping, traveling, and more.
This article will help you learn more about the requirements and benefits associated with Nationwide credit cards.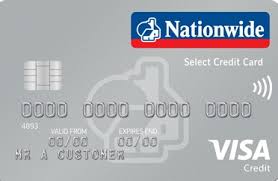 Highlights of Nationwide Credit Cards
Small to big spenders looking for a credit card to suit their lifestyle will find Nationwide Credit Cards attractive. With no annual fees and a low APR, cardholders can get ta great value from these credit cards.
The Nationwide Select Credit Card offers decent benefits to cardholders, including a zero percent balance transfer rate for one year. It also comes with no annual fees and unlimited commission-free purchases outside the United Kingdom. Even though it lacks a generous reward system, cardholders can still enjoy a low interest rate and longer interest-free period.
If you are a first-time credit card user, the Nationwide Credit Card is best suited for you because of its simplicity and decent sign-up bonus. You will also be able to make contactless payments around the globe, thanks to Visa. In addition, you can also take advantage of the commission-free allowance that accumulates each time you use this credit card abroad. Note that this card is only for members.
The best part of having these cards? You can manage your account online, review transactions, view statements, and more. Everything is at your fingertips, making banking a straightforward and smooth experience.
Nationwide Credit Card Benefits
No-annual-fee credit cards sometimes lack value because of the fact that they're basically free. However, the 12-month zero percent interest for balance transfers is hard to beat. Both the Select and Nationwide Credit Cards have this feature that makes it easier to clear off balances from another card. Overall, both credit cards offer a compelling sign-up bonus that makes them an awesome everyday card.
Nationwide Credit Card Drawbacks
One of the major weaknesses of these two credit cards is the member-only privilege. This means, only existing bank account holders can apply for the Select and Nationwide Credit Cards. Interested applicants need to open a current account, mortgage, or savings account with Nationwide to qualify as a cardholder.
Another weak spot of the Nationwide Credit Cards is the lack of a rewards system for cardholders. Some cards boast of rewards points for every use. These points can be redeemed for travel perks, gift cards, and cash. However, this feature isn't available for the Nationwide credit cards.
Nationwide Credit Card Offers
The Nationwide credit cards have solid travel perks that can take the hassle out of your trips overseas. For instance, cardholders are allowed to use these cards to withdraw cash anywhere in the world. Expect to be charged with a minimum 2.5% cash fee for a minimum of £3 outside the UK.
Another exciting offer of Nationwide credit cards is the low APR of 15.9% or 17.9% variable. Other cards charge more, and if you aren't paying for the whole balance, you can only be charged 1.385% monthly for a minimum of 1% equivalent of the overall amount.
Nationwide Credit Card Balance Transfer
The highlight of this credit card is the 0% balance transfer rate for an extended period of 1 year. This means cardholders are free to transfer all their balances from another card and pay nothing if these are paid on time every month.
In some credit cards, a balance transfer transaction charges a 3% interest for every transaction. If your balances are huge, expect to pay more because of the additional charges. However, because the Nationwide Credit Cards are balance transfer cards, you can have a breathing space to pay for balances without additional fees.
Note that after the promotional period of 12 months, the rate of 2.5% applies for every balance transfer minimum of £5.
Nationwide Credit Card Eligibility
Only qualified applicants can get their hands on the Nationwide Credit Cards. The bank screen applicants based on different criteria, which include age, capacity to pay, employment, and credit score. As mentioned earlier, applicants must also have existing savings, current accounts, and/or mortgages with Nationwide to apply.
To ensure success with the application, interested applicants need to be at least 18 years old to apply, a UK resident, employed and earning a minimum of  £5,000 annually. Failure to meet the requirements can lead to disapproval.
Nationwide Credit Card Application Process
There are three ways to apply for Nationwide Credit Cards. The easiest and most convenient way is through the online application, which only takes a few minutes to provide an answer.
First, you need to visit the Nationwide website, then look for credit cards on the drop-down menu and hit on the Select Credit Card or the Nationwide Credit Card. The next thing to do is select the Apply Online button, and you will be directed to a new page. You will be asked to provide your personal information, including your complete name, residence, contact details, employment information, and main savings account.
Another way to apply is by phone, by dialing 0800 302 010 for credit card applications and 0800 055 6611 for general credit card inquiries. These numbers are for UK residents with agents available on Mondays to Fridays from 8 am to 8 pm and Saturdays from 9 am to 5 pm.
Finally, the more traditional way to apply for a credit card is by visiting a branch of the Nationwide bank. There are over 700 branches all over the UK that accommodate credit card applications. Make sure to bring supporting documents like your passport, valid identification cards, and the latest payslip.
Nationwide Credit Card Activation Process
After the successful application, your credit card will arrive in about 7 days. A unique code or PIN is provided, but you can change this PIN once the card is activated. You may contact the hotline of Nationwide bank to get your credit card activated.
Nationwide Credit Card Limit
For the credit limit, note that Nationwide bank offers a minimum limit of £500, but there is an assumed limit of £1,200 in some cases. The maximum amount can be determined based on an applicant's profile, capacity to pay, and credit rating. If you have a good credit score, expect a higher limit to your Nationwide Credit Card.
Nationwide Credit Card APR, Interest Rates & Fees
Annual Fee – £0
APR – 0% for the first 12 months of account opening (15.9% APR Variable for the Select Card; 17.9% Variable for the Nationwide Credit Card after that)
Balance Transfers – 0% for the first 12 months of account opening (15.9 for the Select card; 17.9% for the Nationwide Credit Card after that)
Foreign Cash Transaction Fee – 2.5% for both cards (minimum £3)
Cash Advance Fee – 2.5% (minimum £3)
Late Payment Fee – £12
Over Limit Fee – £0
Nationwide Credit Card App & Online Banking
Cardholders can manage their credit cards with the Nationwide Internet Bank app and online. Get access to monthly statements, review transactions, and more online.
Already a Nationwide Credit Card Holder?
Below is some additional information on how you can better manage your credit card.
Nationwide Head Office Address & Contact Details
For urgent concerns and inquiries, you may reach Nationwide bank through dialing 0800 302 010 for credit card applications and 0800 055 6611 for general credit card inquiries. Visit the main office at Nationwide Building Society, Swindon, England.
Nationwide Online Login
To access online banking through a mobile app or online channels, key in your username and information. You will be redirected to the main page where you can perform intended actions, like checking statement accounts and reviewing transaction history.
Nationwide Credit Card Payment
To pay for your monthly balances, you can visit a branch for assistance. You can also settle the balance in UK payment centers.
How to Cancel Your Nationwide Credit Card
If you are not satisfied with the Nationwide Credit Card, you can cancel the card by calling the bank's hotline at 0800 055 6611 or visiting a branch near you.
The Bottom Line
Overall, the Nationwide Credit Cards provide value with their insanely generous sign-up features of 12 months with zero percent interest on balance transfers and purchases, as well as minimal foreign transaction fees. It is best suited for individuals who are moderate to high spenders, as well as those with existing balances from another card.
Haven't Found Your Match?
If these cards are quite right for you, don't worry! There is a wide variety of cards out there that showcase different features. Shop around a bit to find the one that is perfect for you.
Note: There are risks involved when applying for and using a credit card. Please see the bank's Terms and Conditions page for more information.