Have you heard of the Barclaycard Platinum Credit Card? If not, you will want to check out this article. With the way the world works today, it is important to have a single payment solution that allows you to take control of the majority of your finances. A credit card is a great way to attain such control. With the right service provider, you are in for an easy and rewarding experience.
People in need of an adaptable credit card should check out the Barclaycard all-rounder Platinum Credit Card. It is designed to cater to most transaction needs. From making purchases to balance transfers, this card is a great and reliable option. This card is the perfect option for individuals who would like to use just one credit card.
The versatility of this card will help you manage your finances in a more streamlined manner. Moreover, the all-rounder Platinum Credit Card offers promotions that you can use to your advantage. Before you go out and get this card, here are some things you need to know.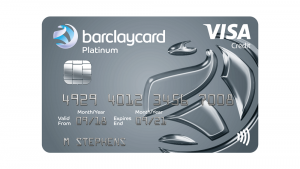 Barclaycard Platinum Credit Card Benefits
The bank offers a whole lot of introductory promotions that will allow you to save money. With the Platinum Credit Card, you can enjoy 0% interest on purchases for up to 25 months upon opening your account. This is a massive benefit for potential cardholders that are short on money at the moment.
In addition, you will also get 0% interest on balance transfers for the same period, with a 2.7% transfer fee. The minimum amount for balance transfers is £250 across up to five transactions.
If you have some big purchases coming up, or have a significant amount of existing credit card debt, this card poses an exceptional opportunity for you. With the generous 0% interest periods, there is a chance to save big.
Keep in mind that the introductory offer will only remain valid for the promotional period if you manage to stay under your credit limit. You also risk losing the introductory rates if you fail to pay your dues on time. The bank may also give you a period shorter than 25 months, depending on your credit history. In addition, this offer is only available to new customers. 
Eligibility and Application
Interested in getting this card? You must be a UK resident who is 21 years old or above to be eligible. You must also have a personal income of over £20,000 annually. You should be able to make on-time repayments and must not have any individual voluntary agreements, county court judgments, or bankruptcy declarations in the past six months.
You can apply by simply heading to the Barclaycard website and using the online application form. You will need to enter your address for the past two years, contact information, and current employment details. In addition, you will need to enter your income and credit information. You may also need to give details about your expenditure.
The bank requires applicants to provide their main bank account sort code and account number. In some cases, the bank also asks for your two latest bank statements or payslips.
Barclaycard Platinum Credit Card APR & Charges
Annual Fee – £0
APR – 18.27% to 19.9% (Representative variable 19.9%)
Cash Fees – 2.99%, minimum £2.99 on sterling transactions only
Non-Sterling Transaction Fee – 2.99%
Late Payment – £12
Over Limit Fee – £12
Barclays Bank Address & Contact Details
For more information, you can visit one of the bank's branches near you. For inquiries about applications, you can call 0800 731 0200. You may also call 0800 151 0900 to speak to a customer service representative. You can send them an email through the email form found on their website.
Conclusion
The Barclaycard Platinum Credit Card is a great option for people looking for a versatile credit card. To get this card, simply start your application by clicking on the Apply Now button on the Barclaycard website.
Disclaimer: All credit products carry risk. Be aware of these risks by reading the associated terms and conditions.