Santander credit cards can help you accomplish your financial goals. Santander allows you to manage the majority of your finances using only one account. In addition, Santander credit cards offer a variety of benefits. In this article, we will discuss what you should know before applying.
Opening a credit card is one of the most important aspects of any adult's financial life.  When looking for the most suitable option, you can look at Santander's credit card options. You will find a selection of credit cards designed to help customers with their finances. With the variety of offers the bank carries, you will surely find one that fits you.
In order to make a smart decision, you will need to understand the bank's offers. This way, you know which card will fit your needs, budget, and lifestyle. Here's what you need to know before opening a Santander's credit card.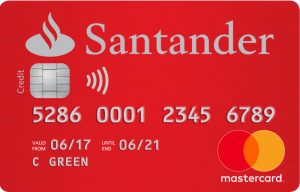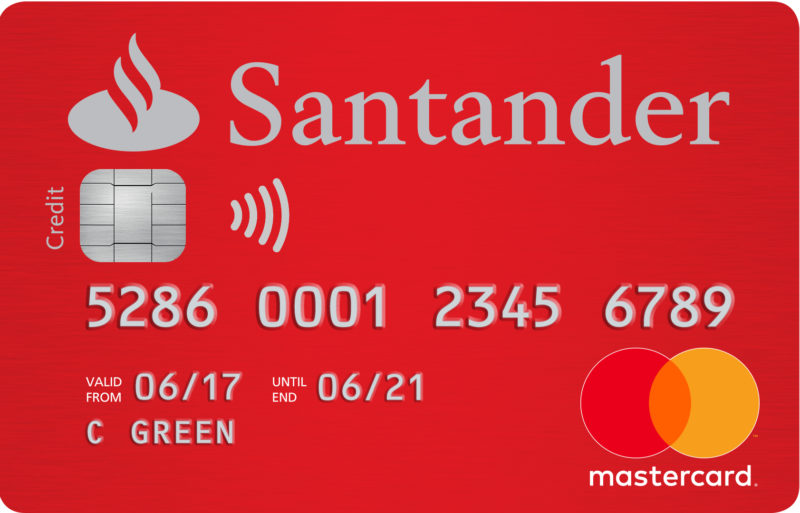 Features & Benefits of Santander Credit Cards
The thing about credit cards is that they give you access to funds complete with introductory offers, perks, and rewards. The Santander All in One Credit Card offers 0% interest on balance transfers and purchases for the first 26 months the account is open. During this period, you do not have to worry about balance transfer fees. In addition, you will get 0.5% cashback for every purchase you make.
The Santander Everyday Credit Card also offers 0% interest on balance transfers and no balance transfer fees for the first 18 months. Similarly, purchases made within 3 months from the approval receive 0% interest. With this card, there is also no monthly account fee.
The Santander Zero Credit Card is designed for avid travelers. When you use your card to make purchases abroad using the local currency, you do not have to worry about any foreign transaction fees. It also offers 0% interest on purchases made within 12 months of account opening. The bank does not charge cash withdrawal or monthly fees. If you travel often, this card could provide you will huge savings.
Lastly, the Santander World Elite Mastercard offers credit cardholders the privilege of accessing more than 1,000 airport lounges and more than 1 million WiFi hotspots across the globe. As a card for frequent travelers, it does not impose foreign transaction fees on purchases made abroad using the local currency. You can also get a 40% discount on Santander Travel Insurance.
Santander Credit Cards Cons
While the cards are created to offer you an overall positive experience, there are aspects that you may find unattractive. In a cashback program, keep in mind that there are transactions that are not eligible for cashback. Moreover, you can expect some of the cards to have a monthly account fee.
Santander Credit Cards Offers
Santander Bank offers four valuable credit cards for different needs. You can select from the All in One Credit Card, Everyday Credit Card, Zero Credit Card, or Santander World Elite Mastercard.
Each card offers unique perks, like introductory promotions of 0% interest or decent percentages of cashback for purchases. The key is to choose the Santander Credit Card that works best for you.
Santander Credit Cards & Balance Transfers
Santander Bank offers great deals for balance transfers. Cards such as the All in One and the Everyday Credit Cards offer 0% interest on balance transfers within the promotional period. When you make transfers during this period, no balance transfer fee applies.
Keep in mind that you can only transfer balances from £100 up to 95% of the credit limit. The bank does not allow transfers from other Santander or cahoot credit cards. In addition, you cannot make transfers from any kind of loan accounts.
Santander Credit Cards Eligibility
If you are interested in any of these Santander Credit Cards, you need to make sure that you pass the bank's eligibility standards. Generally, you must be a permanent UK resident who is 18 years old or above. All cards except the World Elite Mastercard require applicants to have a minimum income of £7,500 annually.
The bank does not allow applications for cards from customers who already hold that card. Those interested in the World Elite Mastercard will need to be a customer of Santander Select or Private Banking. The bank will evaluate your creditworthiness through status and credit checks.
Santander Credit Cards Application
The application process for a Santander Credit Card takes only 10 minutes using the Santander website. Be ready to provide personal information such as your name, residence status, and birth date. The bank also requires applicants to provide contact information including residence address, contact number, and email address.
For a smoother experience, you might want to have documents that support your financial, employment, and credit details. This can include your last bank statements, recent payslips, and other pertinent documents. You can also apply via a Santander bank visit.
Santander Credit Card Activation
Once you receive your card, you can start using it as soon as you activate it. You can simply log into your Online Banking account, select 'My Details & Settings', go to 'Other Services', and pick your card to activate it. You will receive a one-time passcode. You can also give the bank a call at 0800 9 123 123.
Santander Credit Card Limit
Your credit limit will depend on your creditworthiness. However, there are minimum limits depending on the card such as £500 (All in One, Everyday, and Zero Credit Cards) and £2,000 (World Elite Mastercard). The bank will let you choose whether or not you want to get increases in the future. You can allow the bank to automatically raise the limit or you can ask to have details sent to you beforehand. In this case, you have the right to approve or decline the increase.
Santander Credit Card APR & Charges
APR – 18.9% representative variable APR for Everyday and Zero Credit Cards, 21.7% for All in One Credit Card, and 49.8% for World Elite Mastercard.
Monthly Fee – £0 for Everyday and Zero Credit Cards, £3 for All in One Credit Card and £15 for World Elite Mastercard.
Cash Advance Fee – 3% (minimum £3)
Foreign Cash Transactions – 3% (minimum £3)
Late Payment Fee – £12
Over Limit Fee – £12
Santander Credit Card App & Online Banking
Once you create a Santander Bank banking account, you can manage it through online and mobile banking. To do so, simply download the app on your Android or iPhone and log into your account. You can also log in using the website.
Already a Santander Bank Customer?
Below is some more information on how you can better manage your Santander Credit Card.
Santander Bank Address & Contact Details
To manage your account through calls, you can call 0800 9 123 123. For credit card protection support, simply dial 0344 848 2914. You can also use your online banking account to send in your concerns. The Santander main office is located at 2 Triton Square, Regent's Place, London.
Santander Credit Card Payment Options
The minimum repayment for Santander Credit Cards is your default fee, monthly fee, insurance premiums, interest and 1% of the remaining balance on the statement. Any arrears payable with a minimum of £5 will also be added.
You can make payments through various methods. You can directly debit the amount to the bank. You can also set up a standing order using the Internet or phone banking. You can also pay using cheques via mail or bank visit, or you can simply pay using cash at any Santander UK branch.
How to Cancel a Santander Credit Card
If you want to cancel your credit card, you can write to Santander UK plc, PO Box 983, Bradford, BD1 9FE. Another option is to call 0800 9 123 123. You can also send a message using your Online Banking account. For a personal visit, you can drop by a branch near you.
Conclusion
Finding a credit card suitable to your lifestyle can be easy with these four deals from Santander credit cards. If you find any of their offers attractive, do not wait, to apply by simply going to their website or by visiting a branch near you. To find a branch near to your location, you can use the branch locator on their website.
If you are not convinced that Santander is the right credit card company for you, shop around more! There are many other options out there for you to choose from. It is important to feel sure about the credit card choice you make.
Disclaimer: All credit products carry risk. Be aware of these risks by reading the associated terms and conditions.