Having a reliable credit card gives cardholders an array of perks, including convenient payment, rewards for every transaction, and more.
JPMorgan Chase and Co. ensures that US customers with different needs and priorities can get their own credit card with specialized features to maximize rewards for personal spending, travel, and business purposes.
Interested in getting one of the many great Chase credit cards? Here's a guide to help you find out what you need to apply.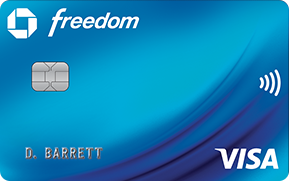 Chase Credit Cards: An Overview
The Chase credit cards are categorized into three major groups: Rewards cards, Travel cards, and Small Business cards. Each category has generous features and benefits that are perfect for all types of spenders.
One of the amazing highlights of Chase credit cards is the non-traditional sign-up bonus, which goes beyond ordinary perks and bonuses. For instance, the Chase Freedom Unlimited Credit Card offers an unlimited 3% cashback bonus for up to $20,000 worth of purchases. If you calculate the cashback reward, you can get $600, which is a huge signup bonus for a credit card.
Travel cards, such as the United Explorer Credit Card, provides travel benefits in addition to the 40,000 miles bonus for signing up. In-flight purchases using this card also have a 25% cash return. In addition, cardholders can get a free checked bag with a $30 value. Simply pay for your round trip plane tickets using the card to get the free standard checked bag.
Besides cashback and travel perks, Chase Credit Cards also have low introductory APRs for purchases using the credit card. The 0% APR applies for the first 15 months of using the Chase Slate Credit Card and the Chase Freedom Unlimited Credit Card.
The Upside of Chase Credit Cards
Cardholders are sure to receive a suite of benefits from the Chase Credit Card collection. Be it lower APR for purchases, a 0% rate for balance transfers, or no annual fees, cardholders will definitely score more.
When it comes to higher rewards rates, the Chase Sapphire Preferred Credit Card tops the list. As a signup bonus, cardholders can easily earn 60,000 points, which can be used to redeem exciting rewards, such as 25% off for airfares, car rentals, and cruises.
The Downside of Chase Credit Cards
Some Chase Credit Cards have foreign transaction fees, which can be 3% of the amount of each transaction in US dollars. In addition to this, the bank also requires good credit scores for applicants to get a card.
The Great Offers of Chase Credit Cards
First-time cardholders are entitled to a wealth of Chase credit card offers. For instance, the Chase Slate Credit Card provides a low intro balance transfer offer of $0 for the first 60 days of account opening. Another generous offer of $150 cash is given to cardholders of the Chase United TravelBank Card. By spending $1,000 for the first 3 months, cardholders can get the reward.
Bonus points of up to 75,000 points are also given to cardholders of Chase Marriott Bonvoy Boundless Credit Card. This promo is applicable only if a cardholder spends $3,000 within the first three months of account opening.
Chase Credit Cards Balance Transfer
Consolidating debts from another credit card is also easier with Chase Credit Cards' 0% balance transfer feature. The Chase Freedom Unlimited Credit Card, Chase Freedom Credit Card, and the Chase Slate Credit Card offer a 0% intro APR for balance transfers. Individuals with balances from another card can take advantage of the 0% APR to save money on interest.
Chase Credit Cards Eligibility
Prior to getting a card, interested applicants must satisfy the criteria of the bank for the issuance of the credit card. Some of the basic requirements include being a US resident, having a monthly stream of income, being at least the legal age of 18 years old, and having a good credit rating.
Applicants need to provide information on residence, employment, and proof of income. Additional documents may be requested by the bank to assess your financial capacity.
Application Process for Chase Credit Cards
Interested applicants can send their application through the Chase Bank website, via phone, or by visiting Chase Bank branches in the United States. For online applications, applicants simply need to fill out a form and provide personal information regarding employment, social security, and other financial information.
Activation Process
After submitting the application, Chase will process the request and provide feedback after a few minutes. Once approved, you can activate the credit card by calling Chase Bank's hotline at 1-212-270-6000 and 1-800-935-9935 for customer service.
Chase Credit Cards Limit
Chase Bank will refer to applicants' financial information and capacity to pay when it comes to issuing the credit card's limit. Creditworthiness is a big factor because it shows the risk factor involved in a certain applicant. If you have an excellent credit rating, chances are, the bank can give you a higher limit.
Note that credit limits vary from person to person due to a number of criteria. However, Chase provides a minimum limit of $300 to a maximum limit of $100,000 or more.
Chase Credit Cards: the Details
Note that these rates and fees are not representative of every Chase credit card, as some of these factors vary with the cards' individual benefits. They are representative of an average Chase credit card. Refer to the summary boxes of each card on Chase's website for more specifics.
APR – 18.24% to 25.24% APR
Interest Rates – 16.24% for Chase Sapphire; 17.24% for Chase Slate; 18.49% for all other credit cards
Balance Transfer — 18.49% based on the Prime Rate
Annual Fee — No annual fee except for Chase Sapphire Preferred ($95), Chase Sapphire Reserve ($450), Southwest Rapid Rewards Priority ($149), Southwest Rapid Rewards ($69), Southwest Rapid Rewards Premier ($99), United Club ($450), British Airways Visa Signature ($95), Aer Lingus Visa Signature ($95)
Cash Advance Fee — 5% of the amount per transaction
Foreign Transaction Fee — 3% of the amount per transaction
Late Payment Fee — $15 if the balance is less than $700; $35 for balances $750 and up; fee applies after the 25 days of the interest-free period
Chase Credit Card App & Online Banking
Chase Bank provides a mobile application for cardholders to easily track spending, balances, get access to statement accounts, and make transactions in-app. This application can be downloaded for free on Google Play and the Apple Store. Note that you need to sign in to your account to access the mobile facility.
Already a Chase Credit Card Holder?
Below is some additional information on how you can better manage your credit card.
Head Office Address & Contact Details
Chase Bank can be contacted for urgent concerns and inquiries. The bank has a direct hotline for customer service at 1-800-935-9935. You can raise all your concerns about card activation, report stolen credit cards, and inquire for a statement balance.
For online customers who are in need of assistance, you can find the Frequently Asked Questions (FAQs) page on their website.
If you wish to talk to a representative in person, you can drop by one of Chase Bank's 5,000 branches all over America. Chase Bank has branches in 34 states, including New York, Arizona, Georgia, Idaho, Hawaii, Illinois, Texas, and Washington DC.
Chase Online Login
For online login to online channels and Chase Bank's mobile app, you need to key in your user ID and password. If the login is successful, you can perform actions through the app and online.
Chase Credit Cards Payment
To settle balances on Chase credit cards, cardholders can pay directly to the bank or choose to pay online. Chase Bank requires a minimum payment of 1% of the total balance, plus periodic interest charges and late fees.
How to Cancel Your Chase Credit Card
In case you want to end your credit card privileges and cancel the Chase Credit Card, you can dial 1-800-432-3117 to connect with a customer service representative.
Conclusion
Chase Credit Cards offer versatility to cardholders from different walks of life. With a range of benefits, like generous cashback rewards that can make banking a rewarding experience, having your own Chase credit card can surely help you map out your finances. One great option is the Chase Freedom card! For more information, you can contact Chase Bank today.
Disclaimer: All credit products carry risk. Be aware of these risks by reading the associated terms and conditions.