Disneyland has become a second home for many families looking to have fun and break away from the daily hustle and bustle of life. The good news is that Disney has always had offers such as the Chase Disney® Premier Visa® Card. This card helps you save and earn whenever you spend your rebates at Disneyland, Disney Store, Walt Disney World, and more.
We are going to review this card and find out about some of the vacation perks they have in store for you and your family. If you are planning a vacation with your family, get a hold of this card, and you will save on restaurants, Disney World, and travel. With this card, your holiday will be more affordable.
Curious to find out more details? Before you take off on your next family excursion, check out this article. We will tell you everything you need to know about the Chase Disney® Premier Visa® Card.
Perks That Come With The Card
If you love shopping while on vacation, this card is the best for you as they offer up to 10% on select merchandise when you do your shopping at Walt Disney World or DisneyStore.com for purchases worth $50 and above. Among other perks, you will receive up to a $200 statement credit after spending $500 on purchases with in the first three months of your account opening.
Also, if you are going on vacation, they have exceptional vacation financing just for you. You will enjoy 0% promotional APR for the first six months on select Disney vacation packages, this is effective from the time of purchase, after that, you will get a variable of 17.49%. If you intend to tour Disneyland Resorts or Disney World, you will get 15% off on all of these guided tours.
This card also has the option of rewarding you 2% in Disney Rewards Dollars on the major select categories such as grocery stores, gas stations, restaurants, and at Disney locations. You will also get another 1% on all additional purchases you make using this card.
If you wish, you can redeem the Disney Rewards Dollars toward different Disney treats both on your vacation and at home. You could redeem points for DVDs, theme park tickets, toys, and so much more. Furthermore, as you travel, remember you can take advantage of this card and redeem reward dollars towards airline travel. Plus, you don't have any limit on card reward earnings.
It's essential to keep in mind that this card comes with a $40 annual fee. However, if you compare to the perks and rewards that come with this card, it all balances out in the end. They have fantastic card designs, with more than ten available for you to choose from.
Also, don't forget the most significant perk is the popular Free Disney Dining Plan promotion. But remember, you will have to select specific dates to book your free dinning.
Where Can I Use This Card?
Perhaps you are even wondering whether you can use this card outside of Disney. The good news is that this Disney credit card can work anywhere in the world, as long as they accept Visa cards. It is not limited to Disney, so you can earn points no matter where you are.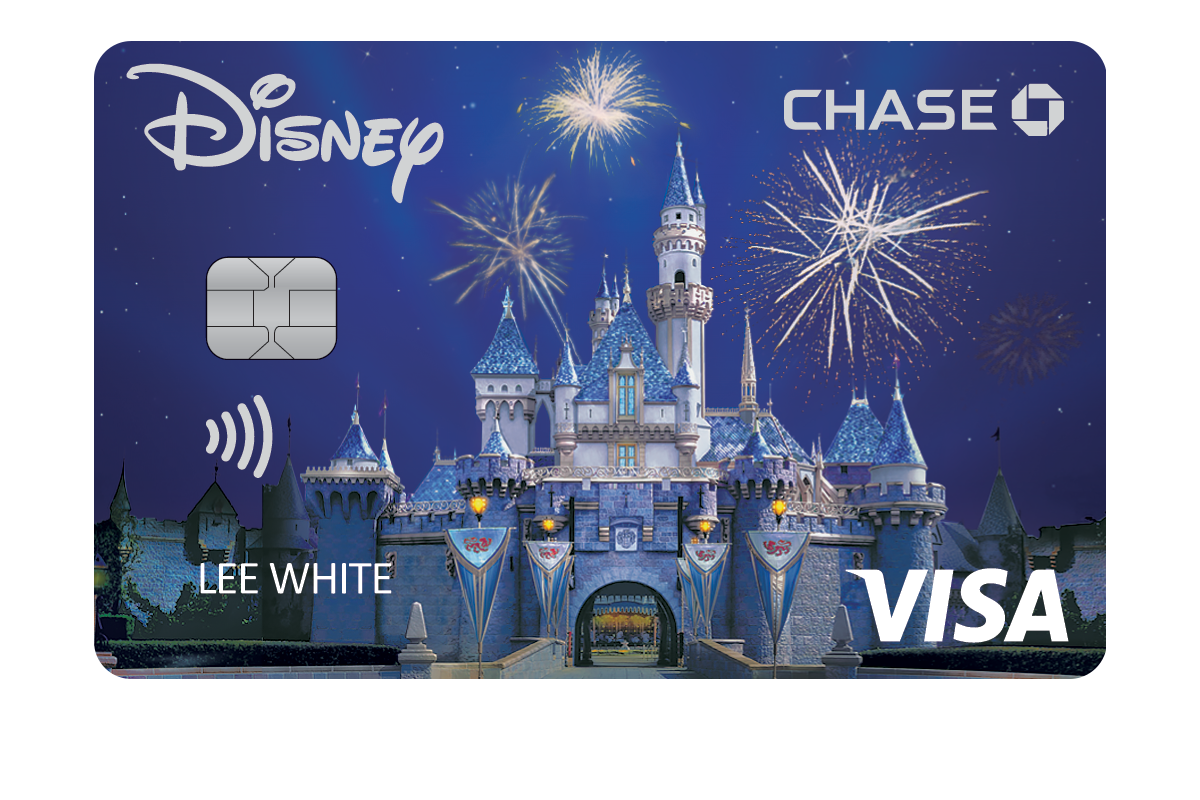 Bottom Line
There you have it, folks. If you love traveling and taking your family on vacation, then this is the best card to get a hold of. It comes with unmatchable perks that you won't find anywhere else in this world. As you plan for your vacation budget, this card should be on your radar to help you budget and enjoy a cost-friendly vacation.