This guide will teach you about the upsides and downsides of the Royal Bank Avion Visa Infinite Credit Card.
For many individuals, traveling abroad is a necessity, especially for businesspeople and travel enthusiasts. However, going to another country means that you should prepare for anything that will happen while out of your home country. One of the most important things to have while traveling overseas is a trusty credit card that not only gives you the best rates but also the most reliable services.
If you are looking for a credit card that is great for overseas travel, then the Royal Bank is a great choice. The Royal Bank Avion Visa Infinite credit card might just be the right one for you. Here's why.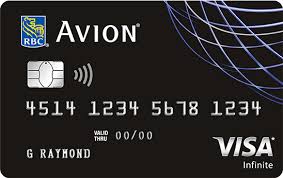 Why You'll Want To Travel With This Card
The Royal Bank Avion Visa Infinite Credit Card allows you to get extensive insurance coverage whenever you travel. This card offers trip cancelation and trip interruption insurance, as well as, emergency medical coverage. And as a bonus, you get exclusive offers, like the ability to choose the flight you want, regardless of restrictions.
A Great Rewards Program
One of the most advantageous features of this card is that it offers 1 reward point for every $1 you spend. As it is dedicated to frequent flyers, you get an extra 25% on travel-related transactions as long as they pass eligibility requirements.
In addition, upon signing up, you will get a 15,000 point welcome bonus. Cardholders can use Royal Bank's easy online tool to instantly book travel rewards.
There are also several other ways that rewards can be easily redeemed. If you do not want to redeem them for travel, you can redeem your rewards at Best Buy, for Apple products, and other great stores. You can also redeem your points as gift cards that you can use later.
Further, your points are transferable to other select loyalty programs such as WestJet Dollars and others. Lastly, you can simply use your points to pay off your balance if you would like. With the myriad of ways to redeem points, cardholders will also be able to receive great benefits that suit them.
In addition to everything above, cardholders also earn exclusive fuel rewards at Petro-Canada. Just by using this card to fill up, you will save 3¢/Liter on fuel and earn 20% rewards points on the purchase. Cardholders can also receive mobile device insurance and other forms of protection through this card.
Is This Card Right For You?
Since the Royal Bank Avion Visa Infinite Credit Card is considered a premium credit card, it isn't available to just everyone. Applicants must have a minimum personal income of $60,000 or a minimum household income of $100,000 to be eligible for this card.
In addition, this credit card has a fee of $120 per year so it is not for those who are on a tight budget. If you are a family who would like to share the credit card, this might not be the choice for you. While many companies offer additional cards at no extra cost, additional cards for this account are $50. 
However, the interest rate is 19.99% on purchases, which is a moderate rate within the industry norms. Regardless, cardholders need to make a considerable income to receive this card.
Royal Bank Credit Card Application
To apply, you will need documents regarding proof of identity and residence, as well as, your employment background. Once you have pertinent documents, you can start your application by simply going to the RBC website and choosing the Avion Visa Infinite Credit Card page, then click the Apply Now button.
You can send mail to Royal Bank of Canada RBC WaterPark Place, 16th floor 88 Queens Quay West Toronto, ON, M5J 0B8, or you can simply call +800-0-769-2512 for credit card queries.
Summary
The Royal Bank Avion Visa Infinite Credit Card offers a variety of perks, such as welcome bonuses and rewards. However, there are also things you should look out for, such as the supplementary cards fee. If you think this card is right for you, then visit the website to apply. If not, keep looking! There are many types of credit cards out there.
Note: There are risks involved when applying for and using a credit card. Please see the bank's Terms and Conditions page for more information.