Credit Karma helps Canadians monitor their credit through access to their credit reports and credit scores free of charge. A credit score is a three digit number that is used by lenders to determine your creditworthiness.
You must have a good credit history in order to get a mortgage, get a car loan, or rent an apartment. Canadians have been accessing their credit scores for a long time now, but until Credit Karma came along and offered the service for free, it would cost them $20 or more to access this information.
There are many other services that offer you a free score, but one of the most trusted names in this is Credit Karma. Learn how to check your credit score online for free in this article.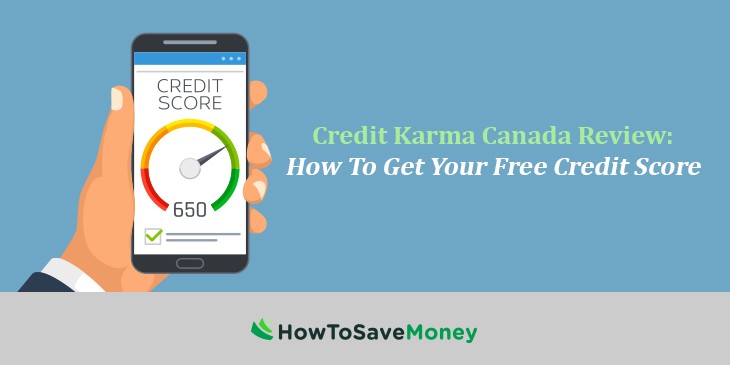 What Is Credit Karma?
Credit Karma is an American company that was founded in 2006. They expanded into Canada in 2016, serving the residents of Manitoba, Ontario, Alberta, British Columbia, PEI, New Brunswick, Nova Scotia, and Newfoundland and Labrador.
Credit Karma offers free access to your credit score. They make money by providing credit recommendations based on your profile, and when you apply for credit, they receive a commission from the companies.
How to Check Your Score Online Using Credit Karma
Use the following steps to check your credit score for free online with Credit Karma.
Visit the official Credit Karma website
Provide your personal details and choose whether you wish to receive updates regularly on your credit profile. This includes credit monitoring. It is not mandatory, and you can choose to opt out of the promotional emails if you want.
Verify your identity
Access to your credit score via the TransUnion Company.
What Is a Good Credit Score in Canada?
Credit scores usually range from 300 to 900 in Canada, and they reflect either bad or good credit. Credit scores are provided by the two major Canadian credit bureaus, TransUnion and Equifax. The credit scores offered by each are sometimes slightly different, depending on the one you have access to.
Here's How Credit Score Is Ranked
Excellent – 800 to 900
Very good – 720 to 799
Good – 650 to 719
Fair – 600 to 649
Poor – 300 to 599 
To arrive at these scores, the credit bureaus usually consider many different factors found in your credit report, such as the following.
Your loan history and repayment history
Your total debt
The length of your loan history
Any new credit inquiries made on your account
Your credit mix
The score provided by Credit Karma Canada is similar to the one you'll find on TransUnion. If you wish to also view the Equifax score, then you will be required to either use the Equifax bureau for this, or you can choose another free service called Borrowell.
Is Credit Karma Legit?
Credit Karma is legit, and it does indeed offer your credit score for free. They make their money through the numerous ads you find on their site, and those which can be slightly annoying, but when you remember you are saving more than $20, the ads are a small price to pay.
Additionally, they have put some security measures in place in order to protect your information. The company shares that they invested in a 128-bit and higher encryption system to help in protecting against the transmission of your data to other sites.
This means that you can rest assured that your details will not be used by fraudsters who are out to steal your identity.
Conclusion
A while back, there was a big scandal involving Equifax, when the company suffered a security breach and exposed millions of Americans to identity theft. It is therefore important to always be careful when using your personal details on the internet.
And, one of the most important things is to avoid providing this sensitive info to unaffiliated third parties. Credit Karma is, however, legit, and you can trust them to check your credit score for free in Canada today!