MBNA provides excellent financial help and solutions, in addition to great MBNA credit cards, to people living in the United Kingdom. As one of the leading financial institutions in the country, it prides itself on forward-thinking approaches when it comes to credit cards.
This is why MBNA gives its loyal following access to a wide range of credit cards under its name. Besides giving exclusive deals and discounts, their credit card offerings also provide unparalleled access to account management.
Ready to sign up for one of the amazing MBNA credit cards today? Here's what you need to know before applying.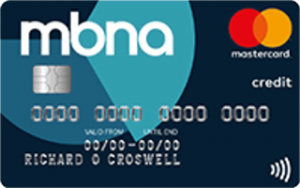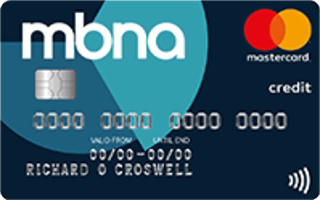 Benefits & Features of MBNA Credit Cards
There are four different categories that MBNA credit cards fall under, namely: balance transfer, transfer and purchase, purchase, and money transfer credit cards. One of the main highlights that come with owning MBNA credit cards is the long 0% promotional rates that apply to balance transfers and purchases. These rates allow cardholders to spread the costs of their purchases and make more manageable repayments in the long run.
Apart from these promotional offers, MBNA also provides standard credit card features and benefits, such as protection against fraudulent transactions. Under this, individuals are not held liable for transactions made without their consent. To help you keep track of your transactions, MBNA also offers its mobile app and online banking services, which facilitate easier card management, hassle-free repayments, and paperless statements.
MBNA Credit Card Offers
Most of the MBNA credit cards powered by Mastercard offer a long 0% promotional rate on balance transfers and purchases. What's more, individuals are entitled to a low fee of 0% on select MBNA credit cards when they repay interest rates on balance transfers and purchases within a shorter period of time.
Why Being Powered by Mastercard is a Plus
MBNA credit cards that are backed up by Mastercard offer a level of security that is hard to beat. Mastercard is a large, established financial organization that can offer certain benefits to its customers that smaller institutions cannot. Overall, it is a great thing that MBNA cards are powered by Mastercard.
Balance Transfers MBNA Credit Cards
Having an MBNA credit card under your arsenal gives you the chance to transfer your current credit card balance from another account at absolutely 0% interest. MBNA offers this promo for a longer period of time than other cards. After the promo period, charges will revert to the standard rates.
Eligibility for MBNA Credit Cards
MBNA provides a strict eligibility checklist, which you can check for free prior to applying for a credit card. Interested applicants may check with the bank's Clever Check page without affecting their credit score.
The main requirements include being a resident of the United Kingdom, having a regular annual income, and bearing the minimum age of 18. Applicants must also provide at least 3 years of address history in the country, alongside their email address and phone number. The bank also requires applicants to provide their main bank account number and sort code.
Since the bank also considers individuals' credit history, applicants must be free from bankruptcy, County Court Judgments, and must bear good financial standing. Other documents that may be required by MBNA agents include employment and salary information, proof of address, and other personal details.
Application Process
The MBNA credit card application process will be done through online platforms on the MBNA website. However, before proceeding with the application itself, you must first pass the Clever Check. To start, simply fill out the online credit card application found on the company website.
Cardholders may receive their approved credit card within 7 banking days, together with their details and PIN.
MBNA Credit Card Activation Process
MBNA credit card activation can be done online, through mobile banking facilities, or by calling the MBNA hotline.
To activate the credit card via the website, you will be required to key in the credit card number, your date of birth, and the card's expiration date. Once you have finished filling out the boxes, simply click 'Activate', and you are done. This will activate both the main and supplementary credit cards.
MBNA Credit Card Limit
The minimum credit limit for MBNA credit cards is £100. However, the maximum credit limit will be determined by the bank based on your creditworthiness, financial standing, and other factors. Most credit cards under MBNA have an assumed credit limit of £1,200. Bear in mind that it is the bank's discretion to increase or decrease your credit limit as they see fit.
MBNA Credit Card APR, Interest Rates & Fees
Annual Fee: £0
Representative Variable APR: 0% for 27 months before reverting to the original rate of 20.93% APR for purchases and balance transfers
Balance Transfer Interest Rate: Promotional offer of 2.69% before reverting to 5%
Cash Advance Fee: 5% of the transaction amount
Late Payment Fee: £12
Over Limit Fee: £12
The bank's fees and charges may change without prior notice to the public.
MBNA Credit Card App & Online Banking
MBNA makes your account and financial management a breeze with their credit card application and online banking facility. The MBNA Card Services App is available on Google Play and the App Store.
Through this platform, cardholders can check recent transactions, view account summary, access official statements, make debit payments, request for credit limit increase or money/balance transfers, and even activate the card. The app also allows users to report unauthorized access or lost cards.
Meanwhile, Online Card Services is accessible through online banking. This particular facility can be used on a variety of devices, including mobile phones, computers, and tablets. It also provides access to payment services, request transfers, and statement access. To enter, simply register your account details.
Already a Credit Card Holder?
Below is some additional information on how you can better manage your credit card.
MBNA Address, Contact and Customer Service
Should the need arise, you may simply call the MBNA customer service at 03456 062 062 (or +44 1244 659 005 from outside the UK). It's best to know that while most of the customer service agents are based in the UK, some specialists handling concerns on a variety of issues may be coursed overseas. Local rates apply to numbers starting with 03.
For other concerns, letters and other forms of communication may be coursed through the headquarters located at the Stansfield House, Chester Business Park, Chester CH4 9QQ. The opening hours of the headquarters is from Monday to Sunday, from 12 am to 11:59 pm.
MBNA Credit Card Online Login
The MBNA online card services may be accessible through their site. To log in, simply enter your credentials, including your username and password. Additional security checks may be conducted by the company, which will be coursed through the contact number you have provided.
MBNA Credit Card Payment
To maintain your MBNA credit card privileges, paying for your outstanding balances on time is a must. Thankfully, there are a number of ways to make these repayments accessible and more convenient.
You can pay through the direct debit facility, using your debit card, by cheque, through your local bank, or via overseas payments. You may also utilize the automated phone service by the company.
How to Cancel Your MBNA Credit Cards
You may choose to cancel your MBNA credit card any time you wish. For faster account cancellations, you may call the 03456 062 062 (or +44 1244 659 005 from outside the UK) from 7 in the morning to 11 in the evening every day.
Another way to cancel your account is by writing to:
MBNA Limited
Credit Card Operations
BX1 1LT
Remember that prior to successfully closing your account, all balances must be cleared. In addition, make sure to print out statements and copies of your records before account closing, since you will no longer have access to your account once the credit card is cancelled.
The Bottom Line
The extensive range of MBNA credit cards is perfect for individuals looking for some flexibility. With its numerous offerings and benefits, you can gain access to different credit card plans that complement your lifestyle. For more information, head to the MBNA website.
Note: There are risks involved when applying for and using a credit card. Please see the bank's Terms and Conditions page for more information.