People who commute by car know how often their cars require gas refills. In fact, fuel can be a huge part of their weekly or monthly budget.
If you are one of these people, you can make these purchases more worthwhile by using a credit card that offers fuel perks. These types of cards can offer great value for your money.
However, like any credit product, there are risks to these types of card. This article breaks down the pros and cons of fuel perk cards.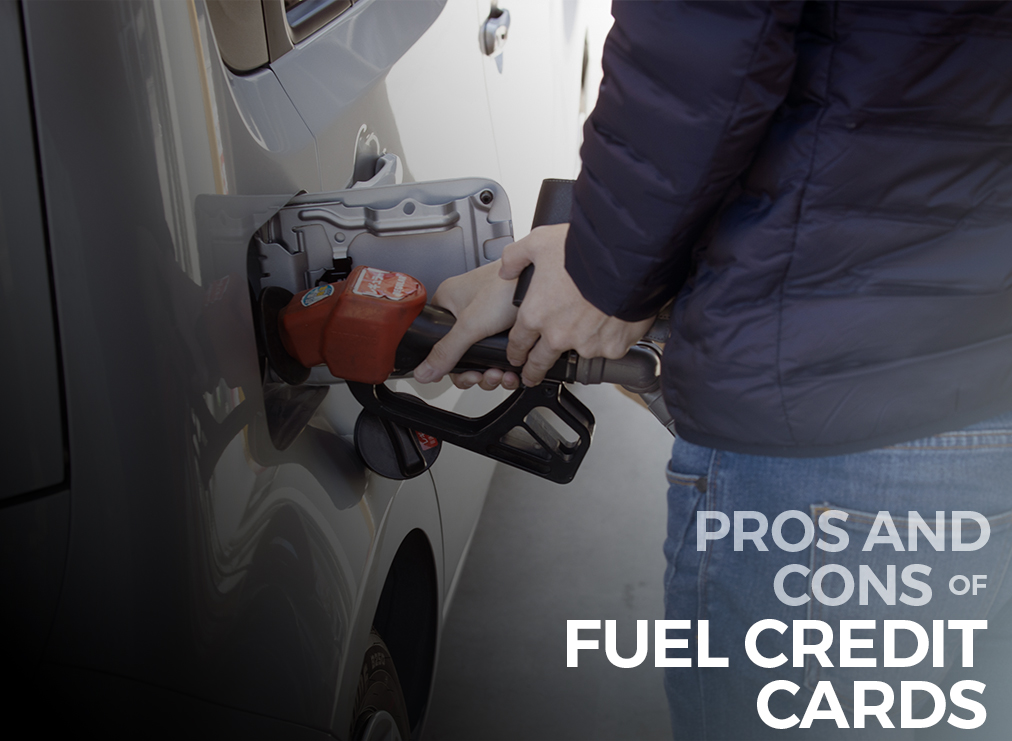 Pros of Credit Cards with Fuel Perks
Rewards for Gas-Related Purchases
The main benefit of owning a credit card with fuel perks is that it comes with tons of rewards and cashback opportunities. This means that you can earn points or money every time you spend.
Take the PenFed Platinum Rewards Visa Signature Card for example. You can earn 5 points for every $1 you spend on fuel.
Some even offer cashback, such as the Bank of America Cash Rewards Secured Credit Card, which lets you get 3% cashback if you choose gas as your main cashback category.
Discounts on Fuel Spendings
Aside from getting rewards and cashback, you can also get discounts, especially if you choose a card partnered with a gas fuel company.
For example, the Shell Fuel Rewards Credit Card offers $0.10 off per gallon you buy, up to 20 gallons. New cardholders can save even more, with $0.30 off per gallon for your first five refuels.
Minimal Fees
There are many credit card options that offer fuel perks that also let you avail of their services with minimal fees. Usually, these cards have $0 annual fees.
Make sure to check the summary of rates and fees to see whether your choice imposes a variety of fees.
Fuel Credit Card Cons
High Rates
While these cards may offer minimal fees, especially annual fees, the most worthwhile ones typically come with high-interest rates. This applies especially to cards issued by the gas company itself, such as the Shell Fuel Rewards Mastercard and Fuel Rewards Card. In the example of these options, these cards come with an APR of 26.49%.
Another thing about these offerings is that they have variable rates, which means that your APR can go up or down, depending on the market standard rates.
Focus on Gas Purchases
Because these cards are focused on gas purchases, you can expect to get excellent deals when it comes to fueling up.
However, they may offer not-so-great perks for other important transactions, such as groceries and entertainment spendings.
Limitations
These options may offer valuable benefits, but there are limitations to how much you can earn per gallon. Moreover, those issued by stations in partnership with credit card companies could be maximized only when you purchase from them.
This means that you will have fewer options for where to refuel your vehicle. Your choices can become limited still if the brand you opt for has few stations near you.
Conclusion
Fuel credit cards can definitely be a great companion when it comes to getting gas refuels. With this pros and cons list, you can make your choice of whether to get one or switch to one. Just make sure that you understand the benefits and risks before signing up.
Disclaimer: All credit products carry risk. Be aware of these risks by reading the associated terms and conditions.