There are endless perks linked to having a Capitec Global One credit card. Convenience tops the list since you can easily pay for items without immediately worrying if you have enough money in your account.
If you are after a longer interest-free period and no currency conversion fees, the Capitec Global One Credit Card is a good choice. It offers personalized interest and an assumed credit limit of R250,000.
Want to know more about this card? Keep reading to learn about the requirements, features, and perks of having this credit card.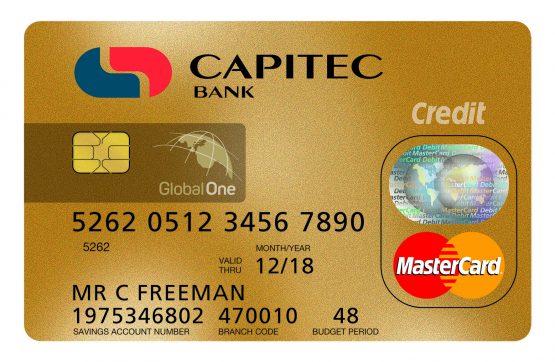 The Perks of the Capitec Global One Credit Card
Capitec Bank stays true to its promise of fast, simple, and affordable credit because its very own Capitec Global One Credit Card boasts a variety of essential features.
The card can be used for contactless payments for a shop 'n' go lifestyle. Simply tap the card to the terminal to pay with ease in supermarkets, malls, restaurants, and more. This method of using your card improves transaction efficiency and will allow you to move on with your day quicker.
The highlight of this card is the zero-fee balance transfer feature. If you want to get away from towering interest on balances from another card, then you can transfer these to the Capitec Global One Credit Card.
Another reason to get this credit card is the longer interest-free period of 55 days. You will not be charged with any extra interest within this period. In addition, this credit card also doesn't charge any foreign transaction fees, meaning you can shop at ease overseas without taking the penalties for using your card.
Online transactions are also secure because of the card's multiple layers of security. In addition, because this credit card is powered by Mastercard, cardholders can access a myriad of merchant discounts all over the world.
The Drawbacks of the Capitec Global One Credit Card
The major weakness of the Capitec Global One Credit Card is the higher APR for individuals with a poor credit rating. Expect to pay a higher APR if your score is below 300. You will also have a higher monthly fee of R69 if you can't manage to pay off your balance. Though these are true drawbacks, they are common practice for most credit cards out there.
The Capitec Global One Credit Card at a Glance
Monthly Fee – R35
Joining Fee – R100
Interest rate – 10% to 20.50% variable
Balance Transfer – R0
Foreign Transaction Fee – R0
Capitec Global One Credit Card Limit
The credit limit of this credit card is up to R250,000 or more. Note that the bank will be assessing your profile and will assign a limit that will be manageable for you.
The bank makes there decision based on your individual financial factors such as your credit score and credit history. If you are after a high credit limit, it is helpful to make sure your credit score is good before you apply for this card.
Though your credit limit can be raised as you prove you can responsibly use this card, the quickest way to receive a high credit limit is to apple when your credit rating is in good standing.
To prove financial responsibility, always make at least the minimum payment on time each month. In addition, do not exceed your allowed credit limit, even if you know you can pay it off. Doing these things will help you show the bank that you can be trusted with a higher credit limit. 
Eligibility & Application Process
To qualify for the Capitec Global One Credit Card, you need to be at least 18 years old, employed, and earning a minimum of R3,000. Interested applicants also need to provide proof of salary and identification, providing that you are 18 years old.
To apply, you need to visit the nearest Capitec Bank in your area. You will be asked to fill out a form and make sure to bring supporting documents like the latest payslip, passport, and proof of billing that indicates your address.
To ensure that you have higher chances of getting approved, you can make use of the online credit tools like Credit Calculator and Online Credit Estimate found on the Capitec website.
If you have more questions about this card or the application process you can contact the bank directly. You can get in touch with Capitec Bank by calling their client care hotline at +27 21 941 1377 or by visiting their head office at Technopark, Stellenbosch, South Africa.
What's Next?
Shop with convenience and affordability with the Capitec Global One Credit Card. This is best suited for individuals who are frequent travelers and those who want to transfer their balances from another card. Visit the website of Capitec Bank to learn more about this card or to begin your application.
Disclaimer: All credit products carry risk. Be aware of these risks by reading the associated terms and conditions.