Looking for a credit card that can cover your everyday transactions and more? You should definitely take a look at the Halifax Flexicard Credit Card. This flexible card is made to take care of your financial needs.
Before you go and send in your application, it is important to know as much as you can about this option. Not sure where to start? Check out the details of the Halifax Flexicard Credit Card below.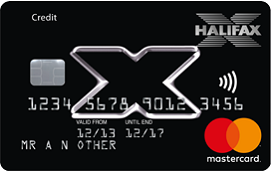 Halifax Flexicard Credit Card Pros
One highlight of the aptly named Halifax Flexicard Credit Card is its flexibility. It allows cardholders to pick a repayment plan that suits their needs. Moreover, you can take advantage of the card's installment plan; it has a great low representative APR of just 9.9%! This allows you to make a high-cost purchase without paying for it in full right away.
That is extremely low compared to other cards on the market. Plus, the Halifax Flexicard also allows you to avoid fees on balance transfers for those made in the first 90 days of account opening. For the above reasons and more, this card is extremely useful when life gets unexpectedly expensive.
This card has the option to set up a payment installment plan for purchases of £100 or more. This feature can be used to fund your next holiday or to fix your car. You can also use the bank's online repayment planner to make sure that you do not miss payments.
Halifax Flexicard Credit Card Cons
While this card allows you to make minimum payments when you set up the installment plan, it is not recommended to pay your large-cost purchases at minimum for extended periods. This is because the cost will be higher as compared to paying in fixed amounts. However, this is a con to be considered when using any credit card, as they all operate this way.
In addition, the amazing introductory offers are only available if you do not exceed your credit card limit during the offer period. Using this card, just like any credit card, requires a certain degree of responsibility!
Crunch the Numbers
Okay, you have heard our reasons for why we think the Halifax Flexicard is great, but you should see for yourself. Here are the numbers to back up our claims. Check them out:
APR – 9.9% to 16.9% (representative 9.9%)
Balance Transfer Rate – 9.9%-16.9%
Annual Fee – £0
Cash Advance Fee – 3% or a minimum of £3
Non-Sterling Transaction Fee – 2.95%
Foreign Cash Transaction Fee – 3% or a minimum of £3
Late Payment Fee – £12
Over Limit Fee – £12
Are You Eligible?
If you want to apply for this card, it is important to make sure that you pass the eligibility requirements. Qualified applicants are those are at least 18 years old and live in the UK. You will also need to provide your employment, financial, and credit information, as the bank will evaluate your individual circumstances. To ensure that you are approved for the Halifax Flexicard, it is best to apply when you have a good credit score.
If you do not meet all of the standard qualifications for the card, you may still be offered a 16.9% APR version. Though this is higher than the original offer, it will provide you with a chance to prove your creditworthiness.
Apply for a Halifax Flexicard Credit Card Today
To apply, simply head on to the Halifax website and click the 'Apply now' button. You will need to provide your current and previous UK address. Your income before tax, main bank account number and sort code, contact information, and any non-Halifax cards you want to transfer your balances from will also need to be provided.
You can call 0800 028 3258 for application questions or any related inquiries. You can also visit a branch near you to start your application or to enquire. Use the bank's branch finder feature to easily locate the branch closest to you.
Conclusion
Having a credit card that caters to your needs in the most suitable way is definitely an advantage. With the Halifax Flexicard Credit Card, you do not have to worry about paying in cash and in full. Instead, you can take advantage of the card's offers and you are good to go.
Note: There are risks involved when applying for and using a credit card. Please see the bank's Terms and Conditions page for more information.