Well, credit cards are everywhere today and each of them offers different rewards. It's literally impossible to find a credit card in the market today without perks. Perks come in the form of travel rewards, cashback, and many other benefits.
With cards such as the Wells Fargo Propel American Express Card, you're assured of enticing rewards. Also, the fact that the card has no annual fee, should be enticing as well. What more would you want in a credit card, anyway?
If you are curious about learning more about this particular credit card offer, then you are in the right place. Continue reading to find out more about the application, services, and fees associated with this card. You will also learn how you can earn 20,000 bonus points with this card.

Earn 20,000 Bonus Points
One of the selling points for this card is the 20,000 bonus points you earn with it. You'll first have to apply for the card and get approval before you can get the points. But the application part will be detailed later on.
When you spend $1,000 within the first 90 days of opening your account, you automatically earn the bonus points. The good thing is that the points aren't earned from certain purchases or at specific stores alone. You earn them through any purchase you charge to the card within that time frame.
Annual Fees
The other thing that makes this card enticing to users are the fees, or lack thereof, charged. There are no annual fees to enjoy using this Wells Fargo Propel American Express. That's basically just a sweetener to the already impressive deal you get with the card. Further, the intro APR for the card is set at 0% on purchases in the first year. After, it is set at 14.99% – 26.99%. It is important to note that the APR set for this card is variable.
Other Rewards
You will also want to know about the rewards when applying for the card. They include 3X points when you pay for your meals and drinks. You also get 3X points for flights, hotels, and car rentals. Simply put, you get 3X points on your travels.
On all your other purchases, you only earn 1 point per dollar spent. The last part of this exciting card is you also earn on your streaming services. You earn up to 3X points for streaming both movies and music. With the Wells Fargo Propel American Express, you earn on things you're fond of.
Redeem Points
When it comes to redeeming points from credit cards, most cards have a complicated process. But not with the Wells Fargo Propel American Express Card. You have a clear structure on how to redeem your points.
You can redeem the points you earn for miles, cash redemption, and gift cards. The redemption process varies. Also, there's no expiry date on your points and you can earn as many points as possible. In terms of conversion to travel miles or cash rewards, the points are worth a penny each. Which makes the math there quite easy to master and see how much you can get.
You can redeem 2,000 points at Wells Fargo ATMs for $20. There's also an option to get $25 for 2,500 points that can go towards your phone and online streaming services. To get the services, you can request a check to find out if you're eligible.
Application
Nowadays, the application process for credit cards is quite straight forward, if not easy. All you have to do is hop online and begin the process. With this card, the scenario isn't any different. You can start today by just following this link.
There are a number of factors to consider when applying like your credit score among others. But, the bank does, in the end, reserves the right to approve your application or deny it. When applying for this credit card, be prepared to provide the bank with a variety of personal information.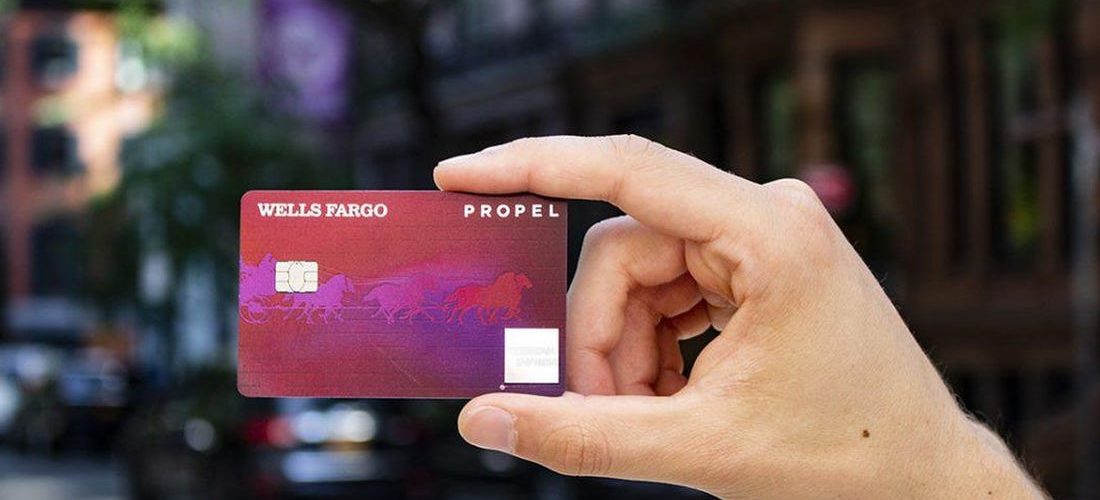 Conclusion
There's value here, especially if you're looking for a low-cost card. If you're looking for a travel rewards card, this may be the card for you. And it's quite easy to earn since you earn points on things you do on a daily basis.
Disclaimer: All credit products carry risk. Be aware of these risks by reading the associated terms and conditions.