Credit card advertisements are waiting for you everywhere you go. From flights to the hallways of a mall, and even on your college bulletin boards. There are so many with different perks that you will be lost for choice.
Wanting to apply for a credit card, but not sure where to start? This guide is the ultimate checklist for applying for a credit card today.
The most important thing to keep in mind before applying for a credit card is that you shouldn't merely follow the crowd. If you want to get one but aren't sure where to start, consider this checklist before you apply for a credit card.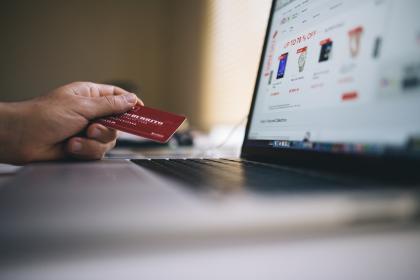 Checklist for Applying for a Credit Card in 2023
1. Check Your Credit Score
This should always be your number one task before you apply for a credit card. Your credit score, also known as your FICO score, should be between 300 to 850 points. This is one of the essential factors most financial institutions consider before approving your credit card application. The higher your score is, the better.
Usually, the interest rate (expressed as an Annual Percentage Rate or APR) offered by the bank will largely depend on your credit score. It has to comply with the bank's credit regulations. Factors that affect your credit score include the number of debts plus the respective balances owed.
If you owe a lot of money, your credit score will be lower, and this shows that you are probably incapable of handling additional financial responsibility. The best thing, for now, is to clear your debts before you think of applying for a credit card.
2. Gather the Documents You Need to Complete Your Application
You can go to the bank and complete your application, or you can choose to do it online from home or anywhere.
Whether you decide to fill in your application form online or go to the bank, have official documents ready that provide the following information:
Driver's license
Social security number
Phone number for two contacts
Home address
Income details
Information about your recent jobs
Bank accounts
Any monthly payment information
3. Don't Apply for Every Credit Card Offered
Every time you apply for a credit card, it affects your credit score. The bank will be able to tell that you have been applying for multiple credit cards, which is harmful to your credit score.
To avoid this, look into your top three favorite cards, check out their pros and cons, and then apply for them one at a time. For instance, one credit card might offer travel perks, while another could offer rewards on purchases.
Verify the APR allotted to you for each credit card as this varies between providers based on your credit and financial information. Once you decide on a particular credit card, you can proceed to apply.
4. Persistence
If you find yourself in a situation where your application is denied, probably due to a lack of good credit history, do not give up. Instead, look for available information on other credit products.
For instance, you can choose to apply for a secured credit card, where you will pay a particular amount so that the balance will be charged against the deposits.
5. Be Responsible
This can never be overemphasized and is perhaps one of the most important parts of this checklist. Once your credit card has been approved, it is entirely up to you to be consistent and responsible in your payments before your due dates are up. This will also reveal your credit management abilities, and it will show in your credit score, both in the short and the long run.
Conclusion
Credit cards come with so many perks if used responsibly. However, do not forget the risks involved, especially for mismanagement. Before you apply for a credit card, ensure that you are ready both financially and emotionally.
Avoid complacency, be disciplined, and pay your credit on time. This will go a long way in maintaining a healthy credit score. Follow this checklist, and be smart about your finances.
Disclaimer: All credit products carry risk. Be aware of these risks by reading the associated terms and conditions.