Whether you need a credit card to earn miles, points, cashback, or to save on interest, having Barclays Credit Cards is appealing because of the generous signup offers and low APR. With several co-branded cards that let you earn reward points, you can benefit from Barclays' selection of credit cards.
There are credit cards made for frequent travelers, high spenders, younger users, and those after huge rewards. If a bulk of your budget goes to groceries and fuel, you can also count on Barclays Credit Cards for a higher moneyback guarantee.
Excited to get your hands on one of these credit cards? Read on to find out the requirements needed to open a credit card account with Barclays. In this guide, you can also find out about the fees and charges associated with the cards, as well as, the perks and benefits.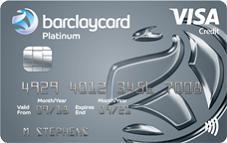 Features & Benefits of the Barclays Credit Cards
Do you still have an existing credit card balance from another bank? Don't worry about the interest on balance transfers because, with the Barclaycard Platinum card, you can enjoy up to 28 months of zero-interest for balance transfers. After the promotional period, cardholders can still get a competitive rate of 1.75 percent per transaction.
Another strong quality of Barclays Credit Cards is the credit building feature. With low interest on purchases and longer interest-free periods, cardholders can enhance their credit rating. The bank also sends text alerts to let you know when the due date is approaching. This way, you can prevent charges like late payment fees and interest for not paying for the full amount.
For individuals who love using their cards for shopping, the Barclaycard Platinum card is a steal because of the refund feature for purchases worth £100 or more. This card also lets you build your credit rating over time, making it easier to apply for loans and other financial products.
Because Barclays Credit Cards are powered by Visa, cardholders can also access exclusive offers for Visa customers. These offers include merchant discounts, travels perks, and more.
Barclays Credit Cards Cons
If you are after the rewards you can accumulate when using a credit card, Barclays' selection of cards only offers basic rewards. Even if most of the credit cards are free, there are others from different companies that actually have impressive reward systems that you can maximize.
Barclays Credit Cards Offers
The highlight of the Barclays Balance Transfer Credit Card is the 28 months zero-interest for balance transfers (Platinum Card). Enjoy unlimited balance transfers without recurring additional charges for more than two years. This sign-up promotion can be maximized to clear off debt easily.
Another awesome offer is the credit-building feature of the credit cards, wherein you are alerted every time there is a new bill. This way, cardholders can pay for the balances immediately, recurring no additional fees and charges.
Barclays Credit Cards & Balance Transfers
If you have debt from another card and you want to pay off balances, taking advantage of the zero-interest balance transfer is the way to go. With the Barclaycard Platinum Credit Card, you can get £0 penalties for every balance transfer transaction.
Note that after the promotional period, the 3.5% charge applies to every balance transfer transaction; however, cardholders can only pay for 1.75%, as Barclays refunds the difference. A minimum transfer of £250 and a maximum of 90% of your credit limit is allowed for the balance transfer.
Barclays Credit Card Eligibility
Minimum or basic requirements need to be met in order to qualify as a Barclays cardholder. For starters, the minimum requirements include being 18 or above, employed, and earning a minimum of £3,000 annually.
Additional requirements are set by the bank, like having a good credit score to get a higher credit limit. For individuals who have filed bankruptcy within the last six years, applying for this credit card can be tough. Barclays only approves applicants that don't file bankruptcy for the last six years.
Barclays Credit Card Application
It's incredibly easy to apply for the Barclays Credit Cards. If you want an easy, fast, and hassle-free experience, you can simply opt for the online application, which takes less than 5 minutes. The decision is ready minutes after you have submitted your application.
There are times when your online application needs more time to be reviewed. The bank just needs to verify personal information and make a decision. Barclays will send a post within 7 to 14 days informing you about the decision. Head to the Barclays website, and choose the right credit card for you.
Barclays Credit Cards Activation
To activate the credit card, you need to visit the website of Barclays and follow the step-by-step instructions. In the activation process, cardholders can add an additional cardholder, set a new PIN, and personalize account settings.
In case you want a more traditional way of activating your credit card, you can call Barclays directly at 0800 068 4499. You can raise any of your concerns to the representative if you have any. Note that the call will be recorded.
Barclays Credit Card Limit
Credit card limits depend on the circumstances of an applicant, whether he or she has a good credit standing, and aren't considered risky. Barclays looks at information to indicate what specific credit limit to give applicants. The default credit limit is £1,200. If you have a good credit rating, you can enjoy a bigger limit – up to thousands of pounds. However, if your annual income is minimum and you have a bad credit record, expect to get a lower credit limit.
Barclays Credit Card APR & Charges
Annual Fee – £0
Representative APR – 19.9% (Barclaycard Platinum up to 28 month and 20 month balance transfer cards); 34.9% (Barclaycard Forward); 21.9% (Barclaycard Platinum cashback card); 24.9% (Barclaycard Platinum up to 18 month balance transfer card)
Balance Transfers – £0 up to 28 months of account opening; 18.27% to 22.44% annual charge
Cash Advance – 2.99%, minimum £2.99
Foreign Transaction Fee – 2.99% Non-Sterling Transaction Fee
Late Payment Fee – £12
Over Credit Limit Fee – £12
Barclays Credit Card App & Online Banking
Set up online banking to make it easier to manage your credit card account and make transactions swiftly. To get started, you need to visit the website of Barclays and register for an account. You will be asked about your membership number, card number, sort code, and identification card.
Follow the steps found on the page to get started with online banking. After registering an account, you can now download the Barclays online portal app.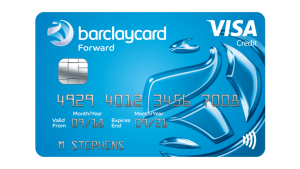 Already a Barclays Customer?
Below is some more information on how you can better manage your credit card.
Barclays Bank Address & Contact Details
If you have concerns about your card, application, and other issues, you can contact Barclays customer service at 0845 7555 555 or dial 44-345-734-5345.
Barclays' main address and headquarters is located at 1 Churchill Place, London, E14 5HP, United Kingdom. Business hours are 9 AM to 5 PM, Mondays to Fridays.
Barclays Credit Card Payment Options
There are different ways to settle your Barclays credit card balance. First, you need to register in the online banking portal to send your payment. If your online app isn't responding, you can also try visiting a branch to pay the balance. The minimum payment requirement is £5 or the full outstanding balance, 2.25% of the balance plus purchase plans, or the amount equal to interest.
If you want to speak to a representative to better manage your account, you can dial 0345 734 5345. Note that you can only access this if you are registered with Telephone Banking.
How to Cancel a Barclays Credit Card
To close your Barclays credit card account, simply call the hotline at 0800 151 0900. Note that there will be call charges for connecting to the hotline. Barclays also offers Next Generation Text or SignVideo services if you prefer cancelling the card through text.
Conclusion
The Barclays Credit Cards are attractive cards for individuals with no credit history and those who want to enhance their rating. It is also perfect for those who have debt from another credit card. With the 28 months of zero-interest for balance transfers, cardholders can definitely save money while clearing off debt.
For more information on other products and offers of Barclays, you can visit their website today.
Note: There are risks involved when applying for and using a credit card. Please see the bank's Terms and Conditions page for more information.