Have you seen the Visa logo and wondered whether it's worth applying for a Visa credit card? You are probably not the only one. Visa credit cards are used all over the world and for a good reason.
One of the most significant advantages of a Visa credit card is that it is accepted worldwide. However, they also have other fantastic perks, such as travel insurance, purchase protection, and an annual summary.
In this article, we'll look at ten useful features of Visa credit cards and how you can make the most of your card.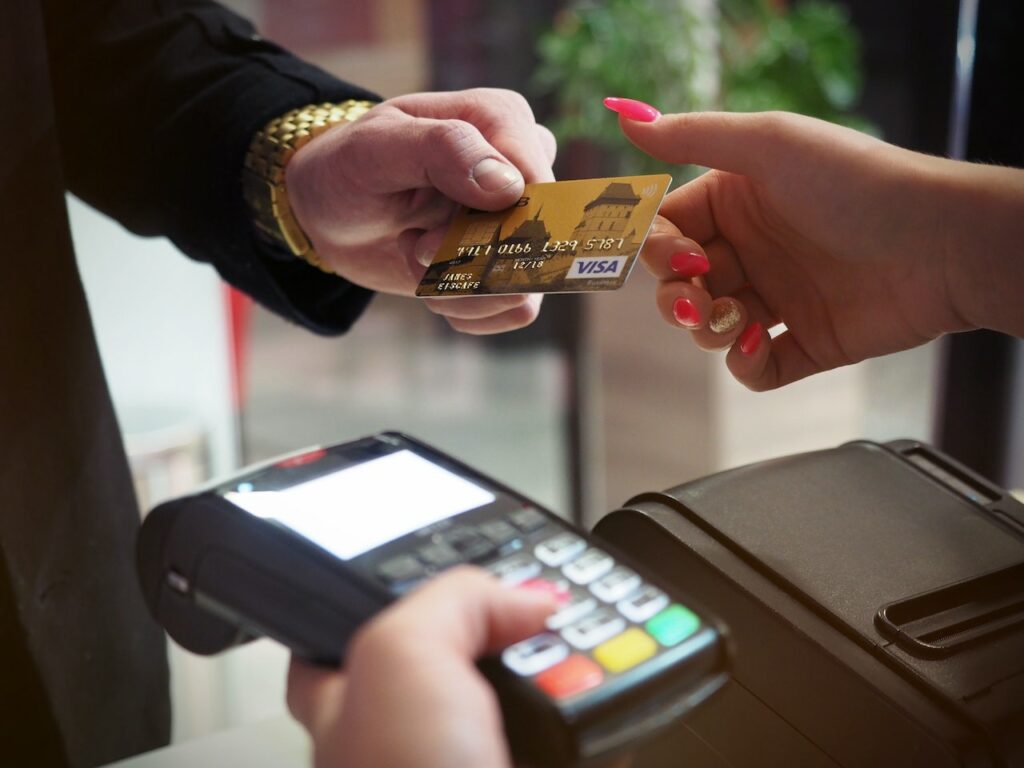 What Is a Visa Credit Card?
A Visa credit card relies on the Visa network to authorize and handle transactions between customers, businesses, and the government. The brand logo at the bottom right or one of the top corners of Visa credit cards makes them recognizable.

Visa neither offers credit cards nor issues them. However, the multinational company runs a network that makes it easier for customers and businesses to transfer money.
Like many other credit cards in the past, Visa credit card transactions were typically completed by swiping the card through a reader or manually entering the card details.
Now, the Visa credit card can be used in several ways, such as by tapping it on a reader or adding it to a mobile or digital wallet for online transactions.
10 Useful Features of a Visa Credit Card
More than 200 counties and territories accept Visa credit cards. A major perk of Visa is that it will not hold you responsible for unauthorized transactions or purchases you made with your Visa credit card– thanks to its Zero Liability Policy.
Aside from this, a Visa credit card has plenty of considerable features and advantages. If you are still unsure, check out these 10 useful features of a Visa credit card.
1. 24/7 Customer Support
Visa's 24/7 customer support perk gives cardholders access to customer support services around the clock, seven days a week. This service is intended to help cardholders with any problems or concerns they may have with their Visa credit cards, such as lost or stolen cards, account queries, fraudulent activity, or disputes.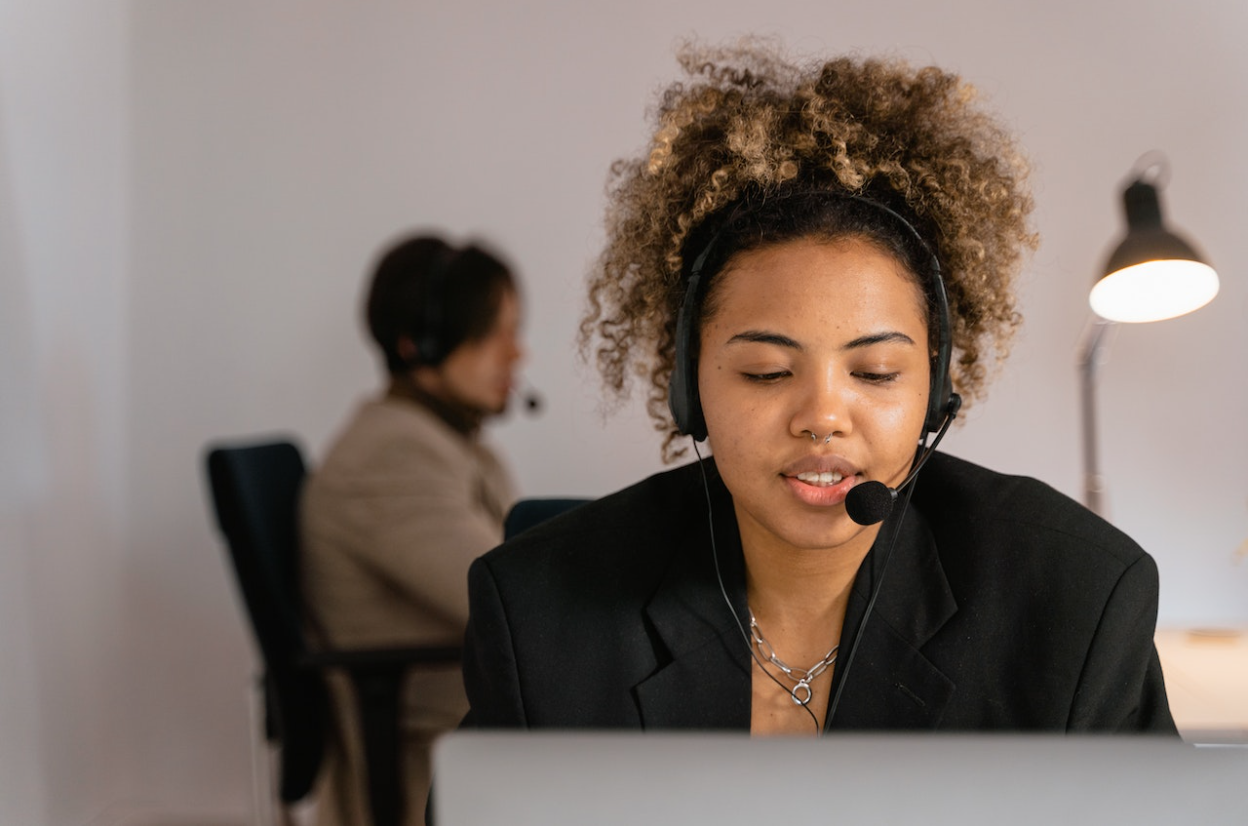 Cardholders can contact their customer service team anytime, regardless of time zones. Depending on the issuer or type of card, they can be reached by phone, email, or online chat.
Customer support representatives are trained to assist customers with various concerns. This service is especially useful for those who frequently travel or need help with their cards outside official business hours. 
2. Annual Summary
The annual or year-end summary benefit is a feature that gives cardholders a thorough overview of their spending and transactions over the year. This summary is typically delivered via mail or sent online as a statement or report.

It includes information such as total spending, number of transactions, and spending breakdown by category. This feature can help you track your spending patterns and budget and prepare for tax season. It can also assist you in detecting any unusual behavior on your account, such as fraudulent transactions. 
Other details that may be included in the report are incentives earned during the year, interest costs, and payments made. It can also display the outstanding balance and the available credit limit. It is always a good idea to verify with the issuer or read the cardholder agreement to see if your card provides this benefit and how to use it.
3. Concierge Service
Concierge service is a premium feature that gives cardholders access to a specialized staff of concierge specialists that can help with various services such as travel arrangements, dining reservations, and local events and activities recommendations. The concierge crew is available 24/7 by phone, email, or live chat.

Visa's upgraded Concierge platform now offers customers to have a better experience. It includes a series of functionalities and third-party chat channels like WhatsApp with domestic use in mind. Currently, customers can self-book for local attractions, domestic and international flights, restaurants and staycations, and limousines. 
Visa Concierge can go the extra mile to make your life more convenient, even for the most personal and thoughtful things like sending a special gift to a loved one. 
4. Emergency Card Replacement
The Emergency Card Replacement feature allows cardholders to request a replacement card if their card is lost, stolen, or destroyed. This service is intended to give cardholders a quick and easy means to obtain a new card, usually within 24 to 48 hours, so they may continue to use their cards.
The process for getting a replacement card varies by issuer, but cardholders can generally do so by calling the issuer's customer care department. They may be required to supply personal information and verification, such as their name and account number, and pay a nominal cost for a replacement card.
Visa will also block your lost or stolen card to avoid fraudulent transactions. Furthermore, you can get emergency cash while waiting for a replacement card to bridge spending. You can call Visa to have it arranged for you. 
5. Extended Warranty Protection
The Extended Warranty Protection feature extends the manufacturer's warranty on eligible terms for one year. This can provide additional protection for cardholders against faults or malfunctions that may occur after the manufacturer's warranty has ended.

The item must have been purchased wholly with a Visa card, and the manufacturer's warranty must be less than one year to be eligible for this feature. In addition, the item must be used for personal, family, or household reasons. Once a claim is approved, Visa will repair or replace the item or reimburse the cardholder for the cost of repair or replacement, subject to a price limit per item and calendar year.
This benefit is especially helpful for expensive items like electronics and appliances. However, items like computer software, motorized vehicles, medical equipment, and pre-owned or used are not covered.
6. Inquiry Service
Inquiry Service — provided online, by phone, or by mail –enables cardholders to inquire about and review their account information, such as account balance, transaction history, and current account activity.

This feature allows cardholders convenient access to their account information, allowing them to manage their money better and keep track of their spending.
Cardholders can also use this service to request statement copies, verify payment due dates, and update their personal information.
7. Purchase Security 
For eligible items of personal property acquired with the Visa credit card, and in case of damage or theft caused by eligible events, Purchase Security will replace, repair, or fully reimburse the amount credited to your Visa card.
To take advantage of this perk, take note of the Benefit Limits, and ensure that it is within 90 days of the date of purchase.
The maximum for any claim is the amount deducted from the Visa card or $500, whichever is lower. Per calendar year, the maximum payable benefits are $1,000.
Visa offers another layer of protection through Visa Secure. Through this, your purchases are protected when you shop online. When you see the Visa Secure badge on the participating merchant sites, it means that Visa is making your online shopping experience secure by protecting against unauthorized use of your card.
8. Return Protection
Visa's Return Protection is a wonderful service that can provide additional peace of mind when shopping. It permits cardholders to file a claim to reimburse the purchase price for a non-refundable item. This can be a lifesaver for non-returnable items or when the vendor has a stringer return policy.
To qualify for this benefit, the item must have been credited to the Visa card and returned within 90 days of the purchase date. Also, the item must be returned in brand new and unused condition to the original seller. After validating the claim, Visa will pay the cardholder up to a specific dollar limit per item and year.
This is an excellent feature to protect yourself when buying expensive items you are unsatisfied with. Furthermore, it can be useful when disputing with a retailer regarding a return. 
9. Travel Plus Emergency Assistance Services
If you are traveling within or outside the USA, you will have access to their toll-free numbers in case of any emergency. You can also dial their numbers to get pre-trip guidance and assistance like weather reports, health precautions, and travel Visa requirements.
In case of an emergency on your vacation, you will have emergency transportation, prescription assistance, medical referral assistance, valuable document delivery, emergency ticket replacement, legal referrals, emergency translation, and other resources.
10. Trip Interruption or Cancellation Insurance
If you book your ticket, and the trip is interrupted or canceled for whatever reason, Visa will reimburse your nonrefundable fare cost. Also, if your flight is delayed for over six hours or you find yourself forced to stay overnight, you will be reimbursed for expenses up to $500 per flight ticket.
Other Visa credit card benefits include lost luggage reimbursement, contactless payments, car privileges, Visa concierge, and the Visa luxury hotel collection.
Conclusion
Visa credit cards come with a variety of perks, but they are also highly dependent on your bank issuer. It is essential to contact your card issuer if you are confused or in doubt about certain perks or terms of your card. Choose wisely and enjoy your card rewards.
Disclaimer: All credit products carry risk. Be aware of these risks by reading the associated terms and conditions.