Using a credit card has many advantages. Beyond convenience, you can earn credit card rewards such as cashback or miles points. If you prefer perks for travel, a travel rewards credit card is best for you.
Paying through cash or a debit card only leads you to spend money without getting anything in return. However, using a credit card on your purchases will earn you valuable points and miles for your next travel. Moreover, you can get access to purchase protection and travel insurance, among others.
Understanding the details of your rewards credit card is essential to get the most out of its benefits. But, using a credit card requires responsible spending habits to avoid financial difficulties. Check out the tips you must follow to manage your credit card responsibly while enjoying its benefits.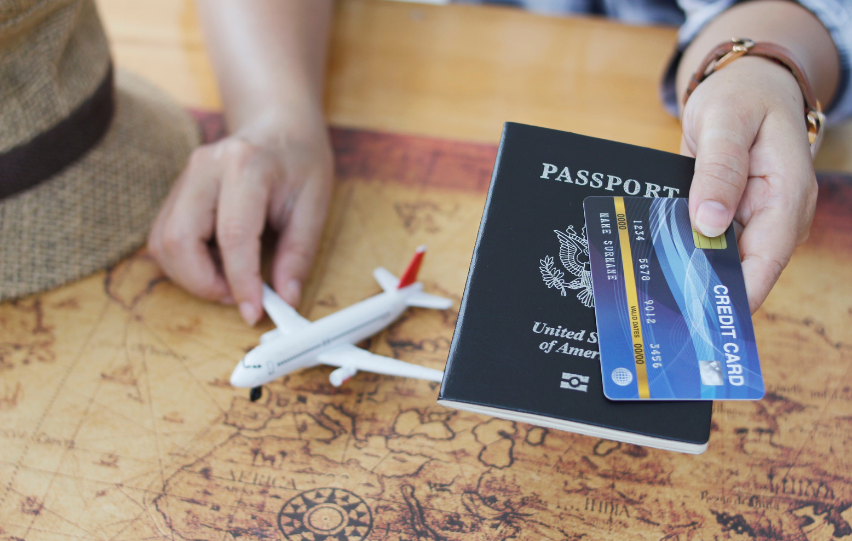 Learn About Sign-Up Bonuses and Minimum Spending Amounts
New cardholders are eligible to get sign-up bonuses, also called welcome bonuses. These bonuses are a quick way to earn a lot of points or miles. To earn the bonus, there is a required minimum spend that varies depending on the card you have.
An example of a card with a very high welcome bonus is the Ink Business Preferred Credit Card. They offer 100,000 bonus points for a minimum purchase of $15,000 in the first three months from the day you opened an account. However, this spending requirement is high.
An example of a card that has a low minimum spending requirement is the Citi Rewards+ Card. You can get 20,000 bonus points for at least $1,500 worth of purchases using your card within three months of opening a credit card account. The points are redeemable for $200 in gift cards.
Monitor the Annual Fees
A credit card annual fee is automatically charged by the provider to your account to keep the account open. Some cards waive that fee for the first year.
It is important to keep track of the annual value of your points to ensure that you are not spending more money to keep your card open than getting in return.
Spend Responsibly
You can easily earn points or miles on all your regular expenses such as dining, groceries, phone bills, and more. You can maximize your credit card rewards by charging all your purchases to your credit card.
Rewards credit cards offer a certain number of points or miles on every dollar spent. So, pick a card that closely matches your spending habits, and the rewards will increase in no time.
The more you charge, the greater your rewards, so use a credit card for spending that you are already doing regularly anyway.
Consider Your Budget
Find a credit card that fits your budget. Know how much balance you can afford to pay off in full every month.
This balance will be the total maximum you should ever spend on your card, because the goal of using it is to create more value than you spend.
Learn How Interest Charges Affect Your Balance
Interest charges are payments you make to maintain a balance on your card, but paying off only the interest each month is the least effective payment method for reducing credit card interest fees and debt.
These payments just result in you paying a minimum amount and don't help in getting rid of debt.
To avoid these charges, pay off your purchases immediately. If you fail to pay off the balance every month, the interest you pay will cut back the rewards you earn.
Use Online Shopping Portals
Online shopping is fast, easy, and convenient. You can earn credit card rewards in just a few clicks on your smartphone or laptop.
Watch out for promos and discounts advertised online by various credit card providers. By spending at partner retailers using your card, you can earn even more rewards.
Go Traveling
Using your card to book directly with an airline or hotel can earn travel rewards or miles points that translate into free flights and hotel stays. Every time you fly with any given airline, you will earn travel miles.
You will also get them while staying a day or two in a participating hotel property in hotel points. Take note to sign up for their loyalty program first.
American Express has many credit cards to choose from with great rewards programs and transfer partners, such as Delta, JetBlue, and Marriott.
Chase is a popular credit card provider that offers great travel rewards cards. They have points-earning cards that allow you to transfer points to hotel and airline partners such as British Airways, United, Hyatt, and Marriott.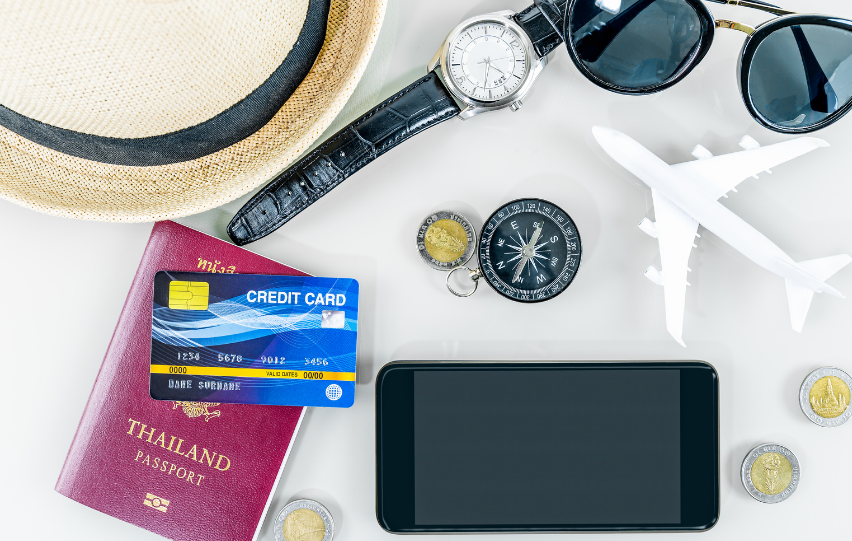 Takeaway
In terms of rewards cards, the more you spend, the more rewards you get. However, a credit card is not free money. You will pay a penalty APR among other fees if you don't pay your bills on time.