You might be wondering about this allusion towards specific credit card purchases when pretty much anything can be bought with a credit card.
Well, yes, that is true – there are just so many things out there that you can easily buy with a credit card.
Yet, there are some credit card purchases that make more sense than others. It is those credit card purchases that we will be referring to and exploring in this post.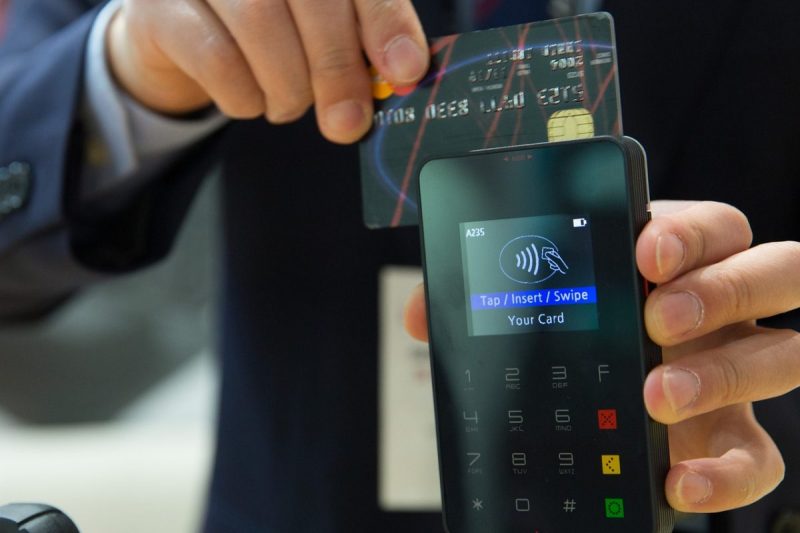 Bigger Appliances
Bigger appliances like large-screen televisions, home theatre systems, comprehensive security solutions for homes and offices, etc. are fairly well suited for credit card purchases. After all, they tend to cost a tidy sum and can be somewhat difficult to purchase when trying to do so directly out of one's own pocket.
On a credit card, though, it is much easier to make the payment, install and start availing the appliance(s) in question, and then gradually pay back the money spent on the purchase.
Also bear in mind that in a lot of markets, such purchases on credit cards are available on an EMI or Equated Monthly Installment basis. So, let's say you buy a $1,800 (or it's equivalent) flat-screen television with all the bells and whistles that you were looking for on your credit card. At the time of purchase, you can choose the EMI option, let's say for six months. That way, you will pay a flat $300 for six months for your purchase, with most additional charges and fees being waived off.
This is a common practice in many markets, allowing folks to make purchases for consumer appliances on their credit cards, without undue concerns about large payments having to be made in one go.
Travel Expenses
Most travel expenses are easily incurred on credit cards. In fact, the way the entire eco-system has evolved, there is simply no other mode of payment that makes greater sense as compared to credit cards.
Such expenses include hotel bookings, flight tickets, and much more.
Among the many reasons for which travel expenses are best made as credit card purchases are the numerous rewards that come upon doing so. For instance, additional reward points over and above regular ones along with air miles accrue on flight tickets booked using certain credit cards.
Similarly, hotels, travel agencies, etc. often have tie-ups with banks and credit card companies such that additional benefits accrue when specific credit cards are used to make bookings.
Regular Bill Payments
A lot of the bills that we pay are recurring in nature.
Your electricity bill
Your gas bill
Your Netflix subscription
Your phone bill
Your cable bill
Among many others are such that they need to be paid regularly, most often monthly like in the above examples.
Such payments are ideal for being made as credit card purchases. In fact, you can set them up in such a way that all those bills will automatically be paid from your credit card, on or before their due dates. Since those dates tend to be fixed, it becomes easier to set them up that way.
With all those recurring payments set up to be paid on your credit card, you can then go ahead and set up a direct debit arrangement for paying your credit card bill, straight from your bank account.
A lot of customers opt for this arrangement, whereby pretty much every recurring payment is taken care of – first on their credit cards, and then as credit card payments straight from their bank accounts.
This certainly helps manage payments and expenses a whole lot better, while being able to harness all the benefits that come with credit card usage. Otherwise, with some folks who have credit cards but do not use them, credit card inactivity is a risk that is always looming large.

Tax Deductible Payments as Credit Card Purchases
There are a number of payments on which you can receive tax rebates, come tax-filing time.
Now, the logic in this scenario as far as making these payments on your credit card is that they help track down such transactions easily, which you can then present at the time of filing your tax returns.
Otherwise, tax-deductible payments made haphazardly are difficult to keep up with. And we all know how there is a panicky scenario that emerges every single time, come tax filing season!
Accordingly, it is highly recommended that such payments are made as credit card purchases. Examples include the following.
Eligible expenses incurred in the day-to-day running of your business
Educational expenses that qualify for tax deductions
Healthcare expenses
Expenses on childcare
Qualifying charitable donations
Online Purchases in General
The majority of online purchases, in general, are best made on the credit card. This could be shopping for your favorite items on Amazon or just about any other item purchased over the Internet.
Again, factors such as benefits accruing on the credit card thanks to the online purchases made do play a pivotal role in this mode of payment being the preferred choice.
Further, there are some instances where credit cards are pretty much the only possible mode of payment. For instance, debit cards are not easily accepted on many merchant sites for cross-border payments. With other local payment options not really feasible, credit card purchases remain the only viable payment mode.
Also, security is a decisive factor when it comes to making credit card purchases over the Internet. For all credit card merchants, online security is something they take very seriously. In a number of different ways, when you use your credit card to make online purchases, there is at least some degree of purchase protection available to you, especially when you yourself have put in effort to make necessary checks and balances (such as cross-checking the 'Lock' icon next to the URL, which confirms a 'Secure' site).
Final Notes
As we have clearly highlighted above, there are some payments that are especially suitable for being made as credit card purchases.
As a savvy customer, you should definitely be looking to go 'credit card shopping' on these transactions!