For years now, credit cards have been the cornerstone of the American economy. Because it is such a large sector of the economy, there has been an influx of the credit card issuers. With that, every issuer has to ensure that they stay ahead of the competition by offering competitive perks to their customers. Lucky us!
Today, choosing the right credit card is not about the fees you have to pay as most issues charge almost the same amount in fees. Rather, it is about choosing the credit card that offers the best perks and rewards to its users.
So, which credit cards offer the best perks today? Check out our list of the seven US credit cards offering the best perks to their customers: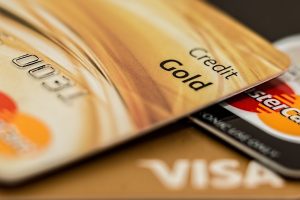 Chase Sapphire Preferred® Card
This is one of the best rewards cards today with a 60,000 points introduction bonus. This happens when you've spent $4,000 on purchases in the first 3 months from registration. The Chase Sapphire Preferred® card also offers 1 point per dollar spent and 2 times more on travel and dining expenses.
Capital One® Quicksilver® Card
The greatest perk about this card is that you get a $150 introductory bonus automatically. Then, you get unlimited 1.5% money back on all purchases, every day. With the Capital One® Quicksilver® card, you get consistent, reliable benefits just by using your card normally.
Wells Fargo Propel American Express® Card
With the Wells Fargo Propel American Express credit card, you'll get perks such as an introductory bonus of 30,000 points. You receive the points when you've spent approximately $3,000 on purchases within 3 months of the account opening.
You will also get 3 points for dining, flights, car rentals, rideshares, and streaming services. In addition, on other purchases, you get 1 point per dollar spent.
Citi® Double Cash Card
With this card, you get double your cashback when you pay the minimum amount due on time. You also get 1% cashback on every purchase, as well as an additional 1% when you pay for the purchases. This card offers great perks for those who can consistently pay on time.
Blue Cash Preferred Card from American Express
If you're all about commuting, grocery shopping, and spending on gas, this has got to be the card for you. Not only do you get 6% cashback on select streaming subscriptions, but you also earn a $250 credit after you spend $1,000 on purchases with your new card within the first 3 months.
You also get 6% money back on US supermarkets. In addition, you also get 3% cashback rewards on parking, tolls, buses, trains, and other transit modes. For people constantly on the go, this credit card is perfect!
Bank of America® Cash Rewards Credit Cards
With this card, you get 3% cashback on five popular categories and gas. Not only that, but you'll also earn 2% cashback on wholesale clubs for up to $2,500 per year. There is also a great perk of 1% unlimited money back on all other purchases. Whatever way yous spend, you will be earning cashback with this card.
Discover it® Cashback
Another card that offers money-back perks is the Discover it credit card with 5% cashback on different places each quarter for essentials. You also get unlimited 1% cashback automatically on all other purchases.
Conclusion
Getting to know which perks a credit card offers is the best way to choose the one that is best suited for your needs. This list compiles some of the credit cards offering the best perks today. Consider our list before applying for any credit card. With the right credit card, you can earn significant rewards while you simply spend like you normally do.