Credit cards are very much the cornerstone of most economies in the world today. A lot of functions in the financial sector depend on credit cards to survive. That's why credit cards have become synonymous with how we live today.
There are different types of credit cards that you can have access to. You have the normal cards where you use them first and then pay later. Then, you also have the cards that you have to prepay to get a credit limit. 
Prepaid credit cards are not that common. However, there are still a number of them that you can choose from. So, we have created this guide to help you find the best prepaid credit card for 2020. Check out some of your options below.
Green Dot® Cash Back Visa® Debit Card
The first card in this category is none other than the Green Dot® Cash Back. And as the name of the card suggests, the main rewards that you get with this card is the cashback. In fact, you can earn 5% cashback by using this card.
There's a catch to the cashback though, you can only earn around $100 in cashback per year. That's a pretty good amount you get considering your credit won't be a factor when applying for this card.
Also, you can get your paycheck two days earlier when you use this card too. That is what best this credit card apart from the other best prepaid credit card choices.
The fees that are associated with the card include a reload fee of around $4.95. As a foreign transaction fee, you are charged a fee of 3% per transaction you make. The card is charged on a monthly basis at a fee of $9.95.
Pink ACE Flare™ Account By MetaBank®
The next card on the list is one that offers you a chance to support a noble cause while you use the card. The cause you can support here is breast cancer and a portion of your purchases are used to support the Breast Cancer Foundation.
Plus, you can use the card worldwide as long as the retailer accepts card payments.
With this card, how much you deposit per month decides how much you pay when it comes to fees. As long as you deposit a minimum of $500 per month, your fees are reduced to $5 per month.
That's down from the average of $9.95 per month if your deposits are less than that. For your foreign transactions, you have to part with a fee of 3% for all your purchases.
If you, however, withdraw from the card, or get a cash advance, you have to pay an extra $4.95. That's a flat rate for every cash advance, no matter the amount.
PayPal Prepaid MasterCard®
If you think that PayPal only offers cash transfer services, you could not be more wrong. The service provider has upgraded its services and is also offering credit cards.
One of their cards, the Prepaid MasterCard is one of the best prepaid credit card options in the market today.
To enjoy the use of this card, you have to part with a monthly $4.95 fee for all your purchases. The fee doesn't go higher in the event you spend more on purchases, which as good sign. You then have a $1.95 fee for all your cash withdrawals at ATMs.
In terms of rewards, you get a $5 reward when you refer a friend and they sign up for the services as well.
The other factor that makes this card stand out is the fact that today, most people tend to shop online. And with PayPal a major player in the online money transfer service, you have an easy online shopping process.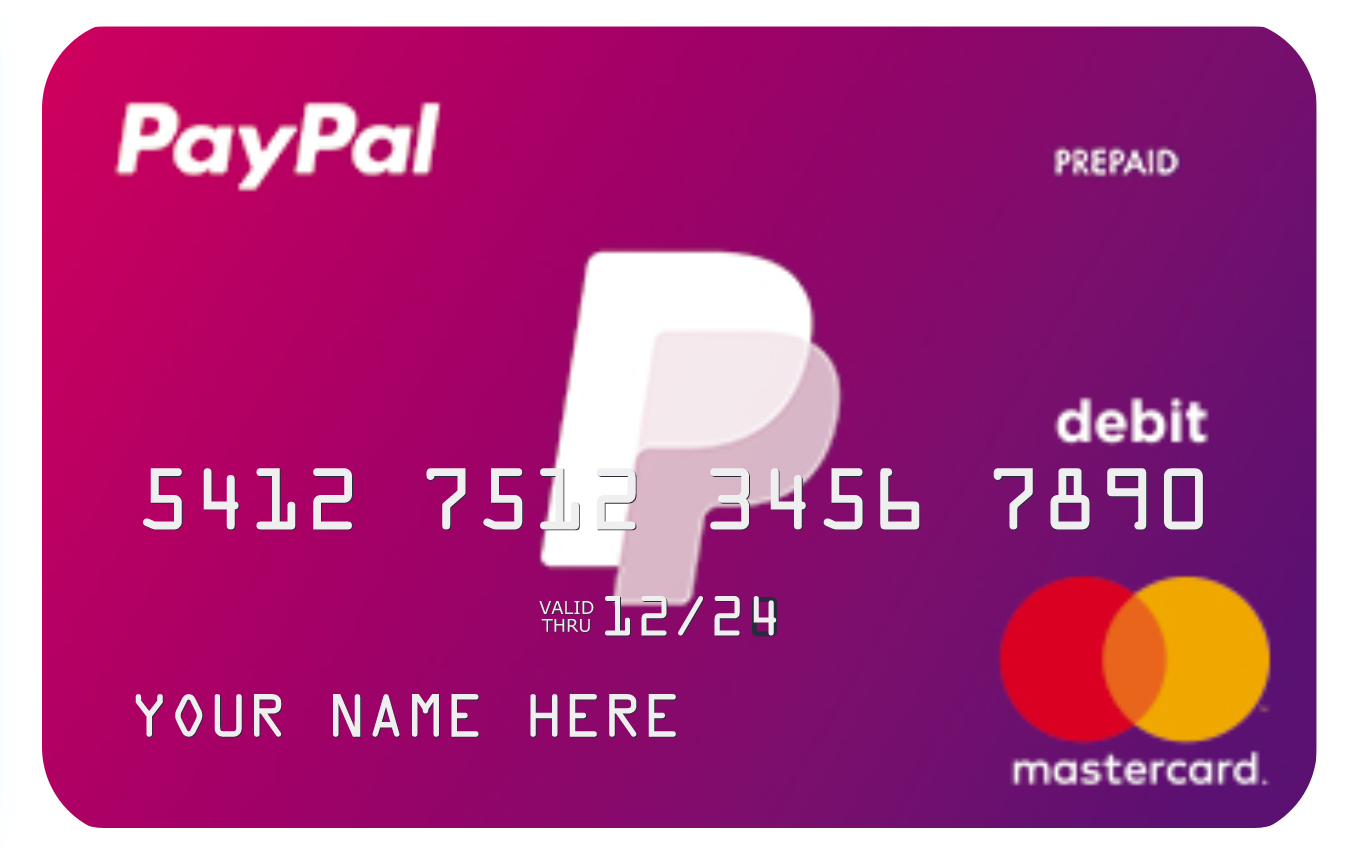 Conclusion
There are a number of prepaid credit cards in the market today. However, these are some of the best prepaid credit card options in 2020.
When you're considering the fees and operational costs, these are the cards that you should take a second look at. Apply for any of the cards today and start enjoying their services.
Disclaimer: All credit products carry risk. Be aware of these risks by reading the associated terms and conditions.