Credit cards are essential in our everyday lives, so it's fair to want to know which ones are the best credit cards in the US. Credit cards make it easier to handle the cost of bigger purchases. Moreover, these cards also provide excellent rewards and bonuses that cater to almost every budget and lifestyle.
The great thing about credit cards in the United States is that they come in a wide range of options. Whether you are looking for a credit card that offers low rates or a card that gives you cashback offers, you are sure to find one that fits your needs. Whatever type you would like to have, there is certainly an option that will be right for you.
Thinking about getting a credit card? Take a look at the 5 best credit cards in the United States. Make sure to read through these to learn more about what these cards have to offer.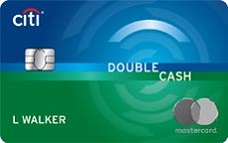 Citi Double Cash Card
The Citi Double Cash Card is designed for individuals who want to maximize their benefits and want a cashback option. With a combined total of 2% cash back for every purchase, this credit card takes pride in offering users one of the highest cash back rewards in the market.
With no annual fees, unlimited earning potential, and unlimited cashback, this will definitely be an asset in any arsenal. Plus, cashback can be redeemed through dollars, which can be moved from one account to another.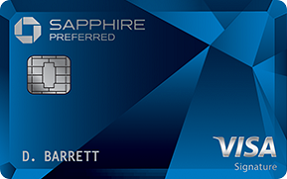 Chase Sapphire Preferred Card
For frequent travelers, the Chase Sapphire Preferred Credit Card is a great card to consider. This card offers a welcome bonus of 60,000 points upon the cardholder spending $4,000 within the first three months of opening the account. Cardholders also earn twice the rewards points for every dollar they spend on travel and dining purchases.
When you redeem your rewards for airfare and other travel options and privileges, you will be given 25% more value. Your 60,000 bonus points are equivalent to $750 when you redeem them toward travel offerings.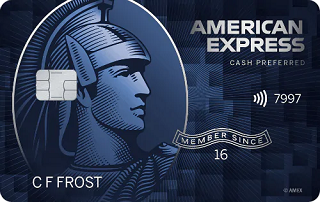 Blue Cash Preferred Card from American Express
Another credit card that provides cashback to cardholders is the Blue Cash Preferred credit card from American Express. Under this credit card, you can earn a whopping 6% cashback when you shop from grocery stores and supermarkets in the US. Further, for streaming subscriptions, you can earn 6% cashback as well. Transit and gas station spending will earn 3% cashback, while all other spendings will earn 1%.
The best thing? You will get a $300 bonus statement credit when you spend $1,000 within three months of account opening. This is a great card if huge cashback rewards are important to you.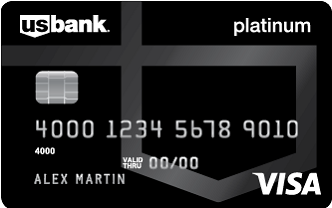 U.S. Bank Visa Platinum
The U.S. Bank Visa Platinum Card is great for those who are opening their first credit card or those who are looking for low rates. With an introductory 0% APR on purchases and balance transfers valid for 18 months, debt management has become more manageable than ever. Staying true to its claims, this credit card has no annual fee, giving you extra savings and landing it on this list of the best credit cards in the US.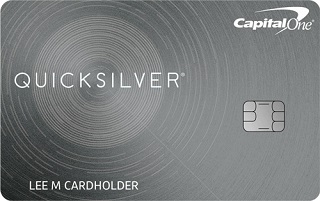 Capital One QuicksilverOne Card
While the Capital One QuicksilverOne card also offers cashback, it allows rewards to be redeemed in a variety of ways. From a check to statement credit, this cashback can be used at your convenience. Cardholders of this credit card will get to earn unlimited 1.5% cashback on all of their purchases. Apart from these perks, this card also offers travel accident insurance and other benefits.
Conclusion
Finding a credit card that suits your financial needs can be challenging. However, with this list of the best credit cards in the US, you can choose between the top options in the United States. These credit cards offer a variety of features and benefits that help you reach your goals. For more insight on credit cards, click here.
Disclaimer: All credit products carry risk. Be aware of these risks by reading the associated terms and conditions.