Are you looking for a credit card that has a long interest-free period? How about one that promises reliable and convenient services? With a Lloyds Bank Purchase Credit Card, your search is over.
Offering a number of desirable features and above-average benefits, this credit card is the perfect partner for your day-to-day purchases. Whether you are on the lookout for the right credit deal for your large purchases, balance transfers, or everyday spending, the Lloyds Bank Purchase Credit Card is a great choice to consider.
Interested in knowing more about this credit card? Keep reading below to find out more about the card. We will also explain the eligibility requirements and how you can apply for the card.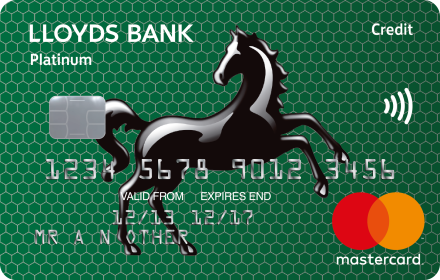 Lloyds Bank Purchase Credit Card Features
The Lloyds Bank Purchase Credit Card promises a lengthy list of impressive features. They include having 0% interest for up to 20 months on balance transfers and 0% interest on purchases for up to 20 months.
The card also features a low balance transfer fee of 3% of the amount of each balance transfer you make after the first 90 days of opening your account.
The credit card also allows users to manage their accounts with Internet banking, the mobile banking app, telephone banking, and free text alerts. In addition, you can stop by one of the 1,100+ branches that Lloyds Bank operates. Moreover, since the card is powered by Mastercard, it can be used at over 43 million locations worldwide, so long as you can see the Mastercard® sign.
Although, there are a lot of great aspects of this card, not everything is perfect. Such as not being able to get promotional offers once you have exceeded your credit limit or don't make your minimum monthly repayments on time. The card also offers no interest-free period on cash transactions.
Lastly, the Lloyds Bank website is quite vague and does not give potential cardholders any idea of what kind of credit limit they can expect with this card.
What are the Risks?
Even during the cards 0% interest period, if you do not make the minimum payment on time each month, you will be charged interest. Also, interest charges will apply on balance transfers (after the promotional offer), credit card cheques, and cash withdrawals made on your credit card even if you pay off your balance in full.
If you miss or make a late payment, you will be charged a fee. To help avoid this fee, you can choose to pay between the minimum and full amount by Direct Debit each month. Missing a payment will likely have a negative impact on your credit rating. You should also stay within your allowed credit limit to avoid being charged a fee.
Lastly, if you apply for this card and are denied, you could also damage your credit. It is important to only apply when you are financially ready.
The Details of the Lloyds Bank Purchase Credit Card
Annual Fee: £0
Representative Variable APR: 19.9% (0% on purchases for the first 20 months)
Balance Transfer Fee: 3% on transfers made after the first 90 days
Foreign Cash Transaction Fee: 3% or a minimum of £3
Non-Sterling Transaction Fee: 2.95%
Late Payment Charge: £12
Over limit Charge: £12
Cash Transactions (of any currency): 3% or minimum £3
Are You Eligible?
To apply for the Purchase Credit Card, Lloyds Bank requires that you must be aged 18 or above, a resident in the UK, have a regular income, and be free from any County Court Judgements, bankruptcy, or Individual Voluntary Agreement.
Before applying, it is also important to take note that the bank will be asking for your bank account number and sort code, your home address, your contact number (email address and phone number), and your annual income.
The Application Process
Applying for a Lloyds Bank Purchase Credit Card has never been easier with their online application. Simply visit the Lloyds Bank website, browse through their credit cards section, and click on the "Apply Now" button. Individuals may also apply personally by going to the branch nearest to them.
Lloyds Bank Contact Details
If you have any inquiries, you are free to contact Lloyds Bank at 0345 300 0000. Customers who will be calling from international locations can reach them at 0173 334 7007.
Conclusion
Overall, the Lloyds Bank Purchase Credit Card features a number of benefits that are great for cardholders. Be sure to kickstart your application by visiting the bank's official website today. If you are interested in a Llyods Bank card but don't think this one is right for you, check out the Lloyds Bank Longest 0% Balance Transfer Credit Card.
Note: There are risks involved when applying for and using a credit card. Please see the bank's Terms and Conditions page for more information.