Banking from the comfort of your couch makes finances simple. For example, more and more banks now allow you to deposit checks simply by taking a picture of the check with your cell phone camera, uploading it to the app, and submitting it.
These days, you can access your banking information on your computer or mobile device or wherever you have access to the internet. You can even opt to move your finances to an online-only bank. Such banks offer much of the same online advantages as a conventional bank, but there are no physical branch locations.
The internet has changed how we bank and manage our finances in a few major ways. This article addresses three major ways online banking has changed how we use our credit cards today.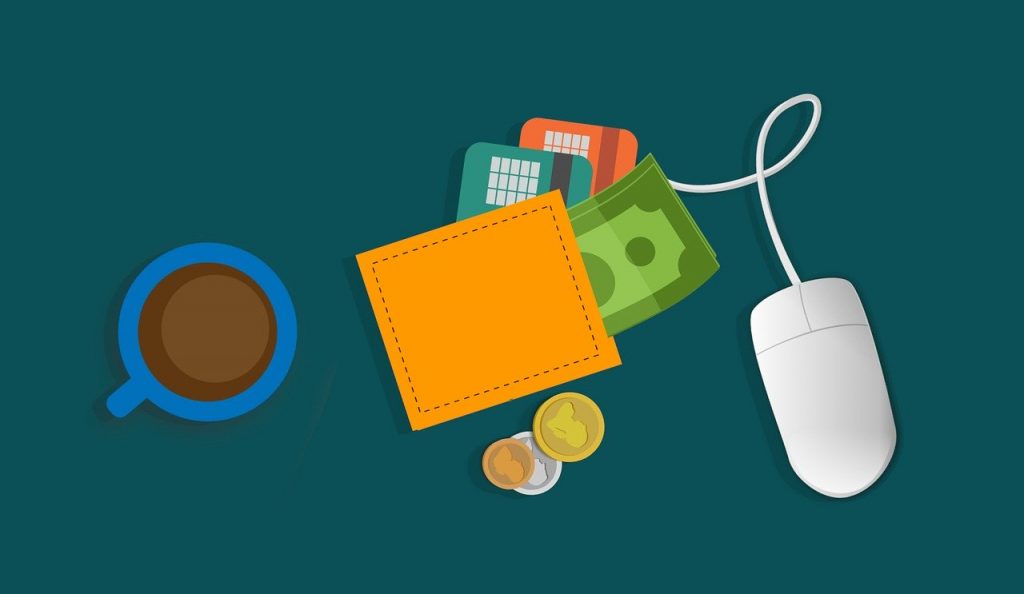 Security and Speed
Credit card processors, including GoEMerchant and PayPal, provide secure transaction processing methods. In many cases, the processor handles the entire checkout process within a secure environment that appears seamless to the consumer.
Credit cards are a simpler way to complete these purchases, especially ones made online. With credit cards, the funds are made available to the seller within minutes of the completion of the transaction.
Reasons to Use Online Banking
Credit cards are widely used — even by people who have access to cash — because they provide a different level of protection.
To stop fraudulent transactions, whether you lose a credit card or someone steals your details, the credit card company will hold to it.
In addition, several credit card companies track irregular behavior and alert you if anything seems to be incompatible with your normal spending behavior. With online banking, you get to benefit from all of these credit features in this modern era.
View Your Transactions
Online banking lets you browse the history of your account and transactions from anywhere. That is the easiest way to search to see if your account has been cleared by a transaction.
You can also locate a transaction in case you lose your receipt. It also allows you to find out more easily about illegal purchases, allowing you to resolve any fraudulent issues immediately.
Some banks will show you transactions still pending. These are transactions you've made that day. When you see something that you have not registered, you can contact your bank and the seller to reverse the charges.
The quicker a question like this is detected, the easier it can be fixed.
Simple Money Transfer
Online banking also enables you to transfer money much faster between accounts and to test your available funds before spending money. It's better than using the automated telephone service and will save you a ride to the ATM.
When applying for or setting up your online banking, make sure all of the bank's accounts are listed. That will make transferring money easier and give you the ability to make loan payments online.
You also have the option to transfer money online between different banks. This won't happen as easily, as the money between financial institutions still needs to go, but it is much more convenient than rushing to the ATM.
Convenience & Protecting Yourself
Many banks should have a smartphone app that lets you take advantage of your phone's online banking.
This makes online banking much more convenient and enables you to check your account easily while you're out shopping, move money if you're short, or check whether a merchant has double-charged you.
You need to be sure, however, that you access this information on a secure network and avoid using public WiFi when performing such transactions.
One of the online-only banks' most enticing features is the higher interest you'll get on your savings and other financial products like CDs. These banks have far fewer overheads to pay, and they pass on the savings to their clients. Certain benefits include the following.
Higher operation and maintenance fee than a conventional bank can pay.
No bank branches give the opportunity to save more because you can't go into a branch to get cash all the time.
Good or even great customer service, because online banks dedicate a large amount of their financial resources to data collection and ongoing process improvements for customers.
Conclusion
Credit cards are often viewed as a rite of financially independent passage — especially among young adults. Today, there is no lack of options available to those who choose to borrow money, whether it's for a particular purchase, supplementing earnings between pay periods, or getting off the ground a small company.
With the advances in technology, there is no other way to put it; handling money and credit is easier with online banking!